A stormy forecast had us planning to do other things yesterday but when the afternoon broke into one of the first warm, sunny days In Cleveland this spring, we were left with a choice: continue with our planned activities or scramble down to the Cuyahoga River to see if we could catch a ride with a rowing team. The decision wasn't hard.
We rolled in to The Foundry and caught Saint Joseph Academy Crew head coach Rob Zdankiewicz in the middle of planning the afternoon's practice - the last one before SJA Crew heads off to this weekend's Midwest Scholastic Rowing Association Championships on Lake Dillon near Zanesville, OH. Fortunately he had space available and he was kind enough to pair us with Kate Hanseman, a seasoned mentor with 16 years experience as a coach and coxswain for Cincinnati Jr. Rowing Club, University of Cincinnati and Ohio State.
As Coach Hanseman guided her charges up and down the lower Cuyahoga River Flats, we admired her ability to settle nervous athletes concerned about the big weekend ahead. A relaxed rower is a better rower and we were able to see how good coaching and a calm nature translates into speed on the water. Oh, and Cleveland's waterfront scenery was spectacular. Won't be long before bars & restaurants along the Cuyahoga River are buzzing with activity. Here's a look at our ride-along during a freighter-free afternoon.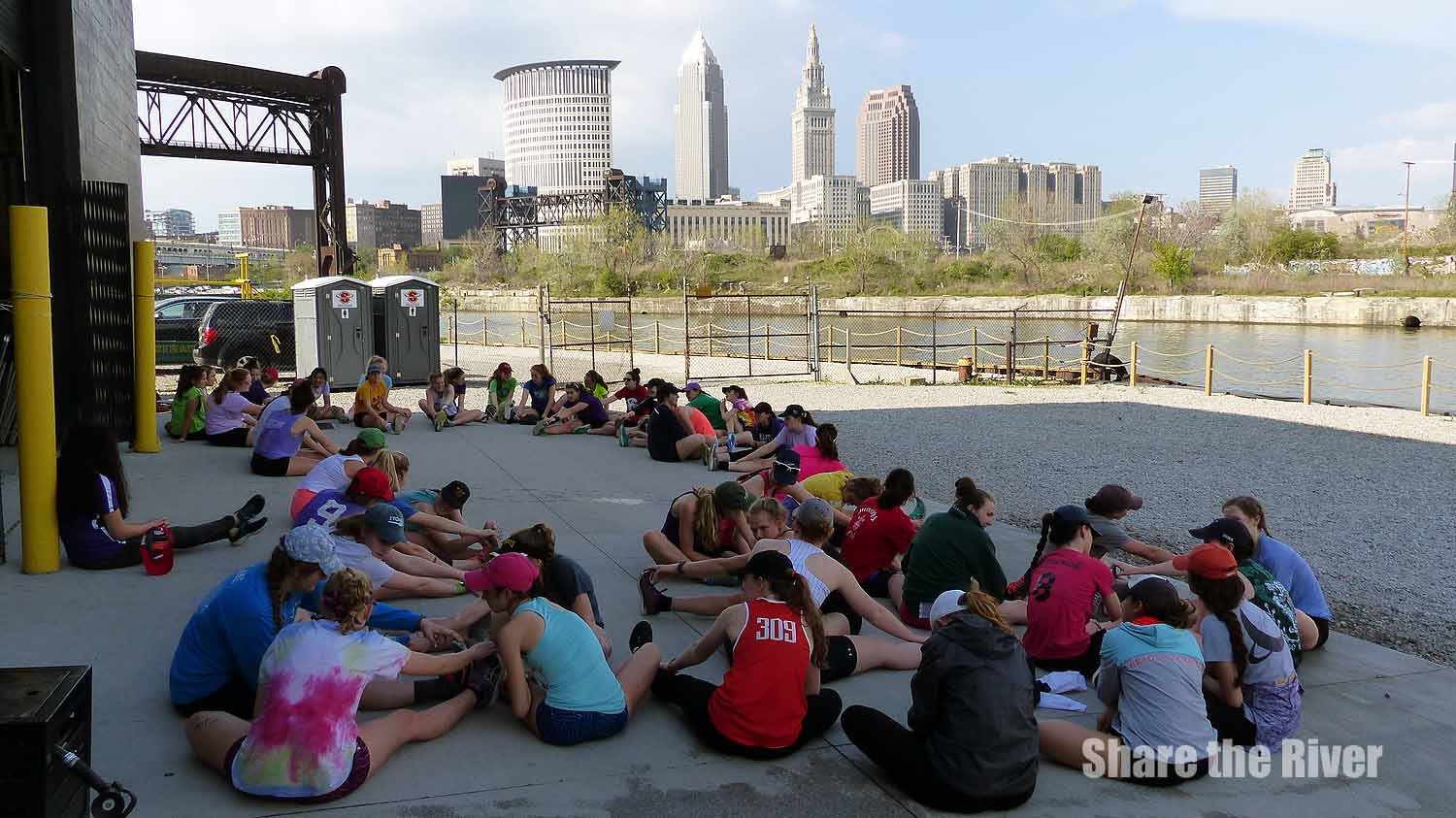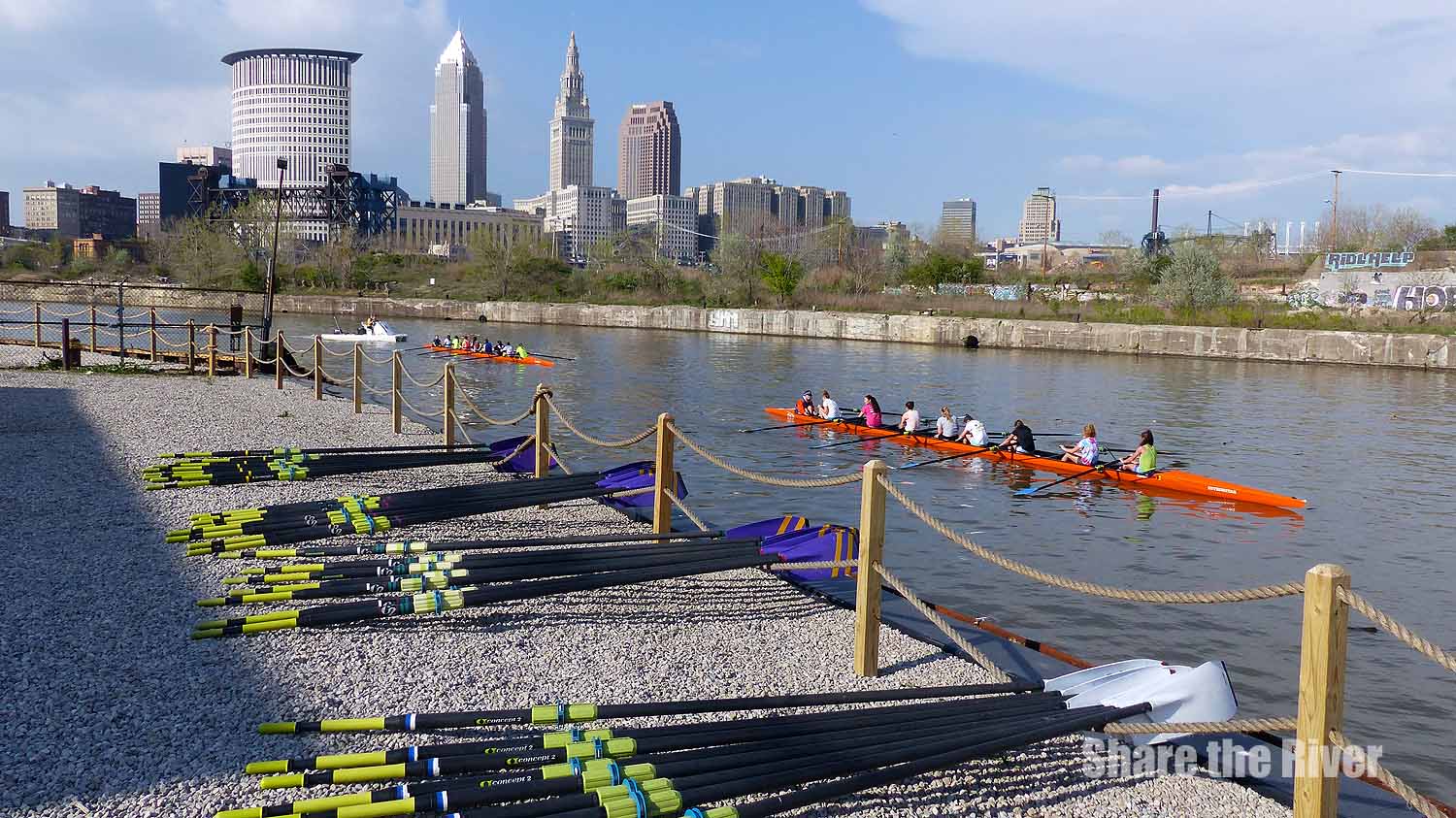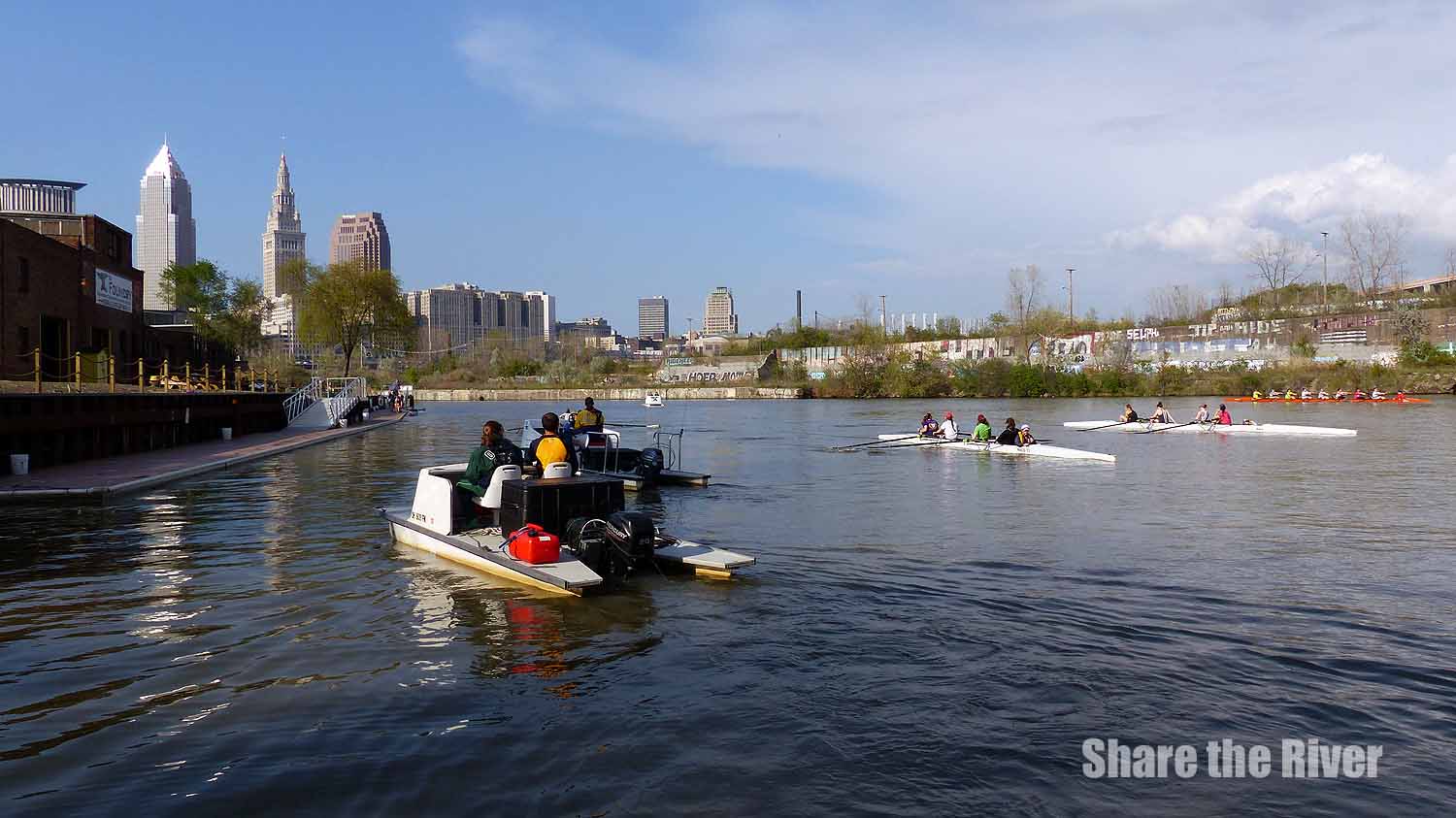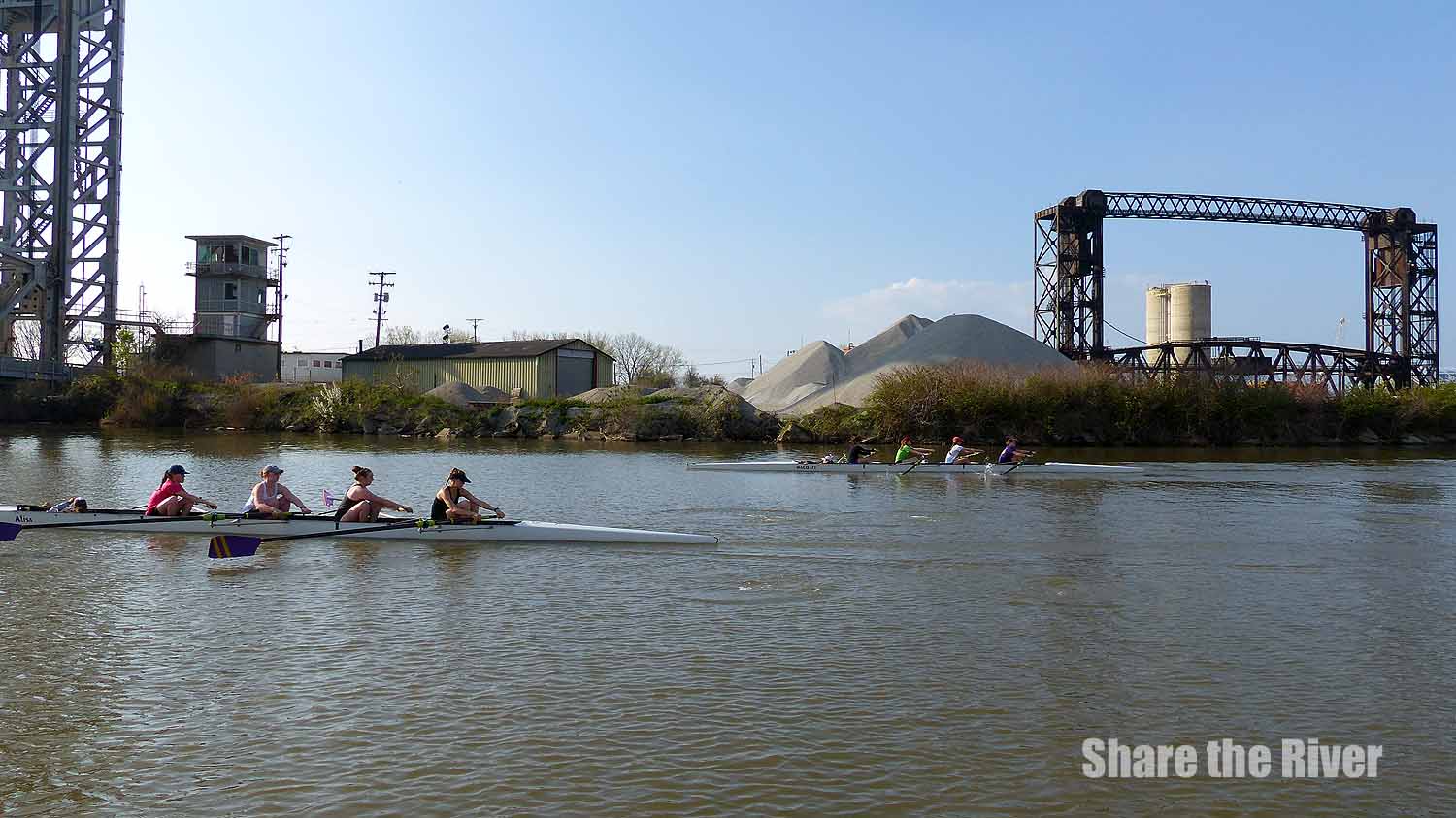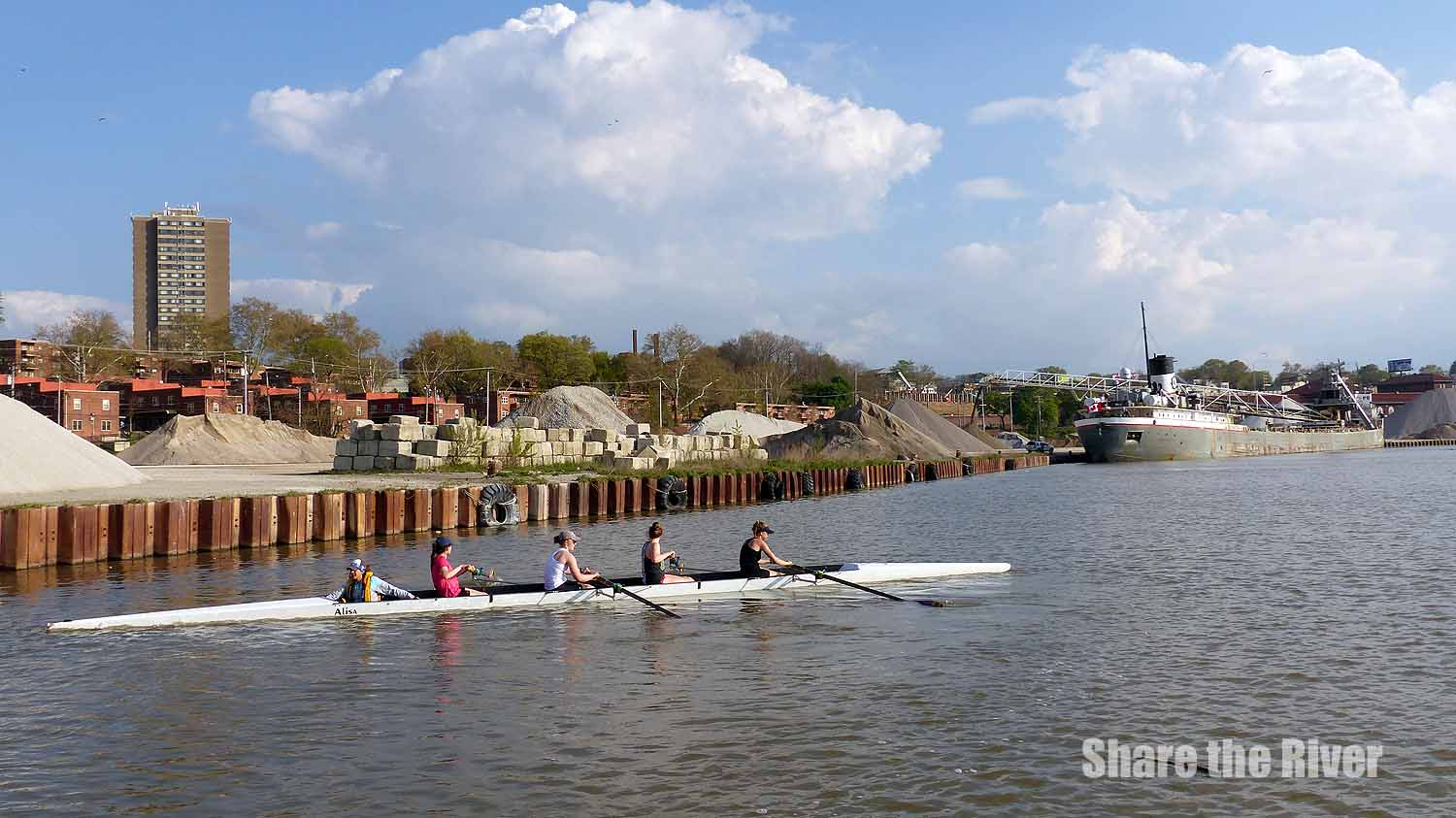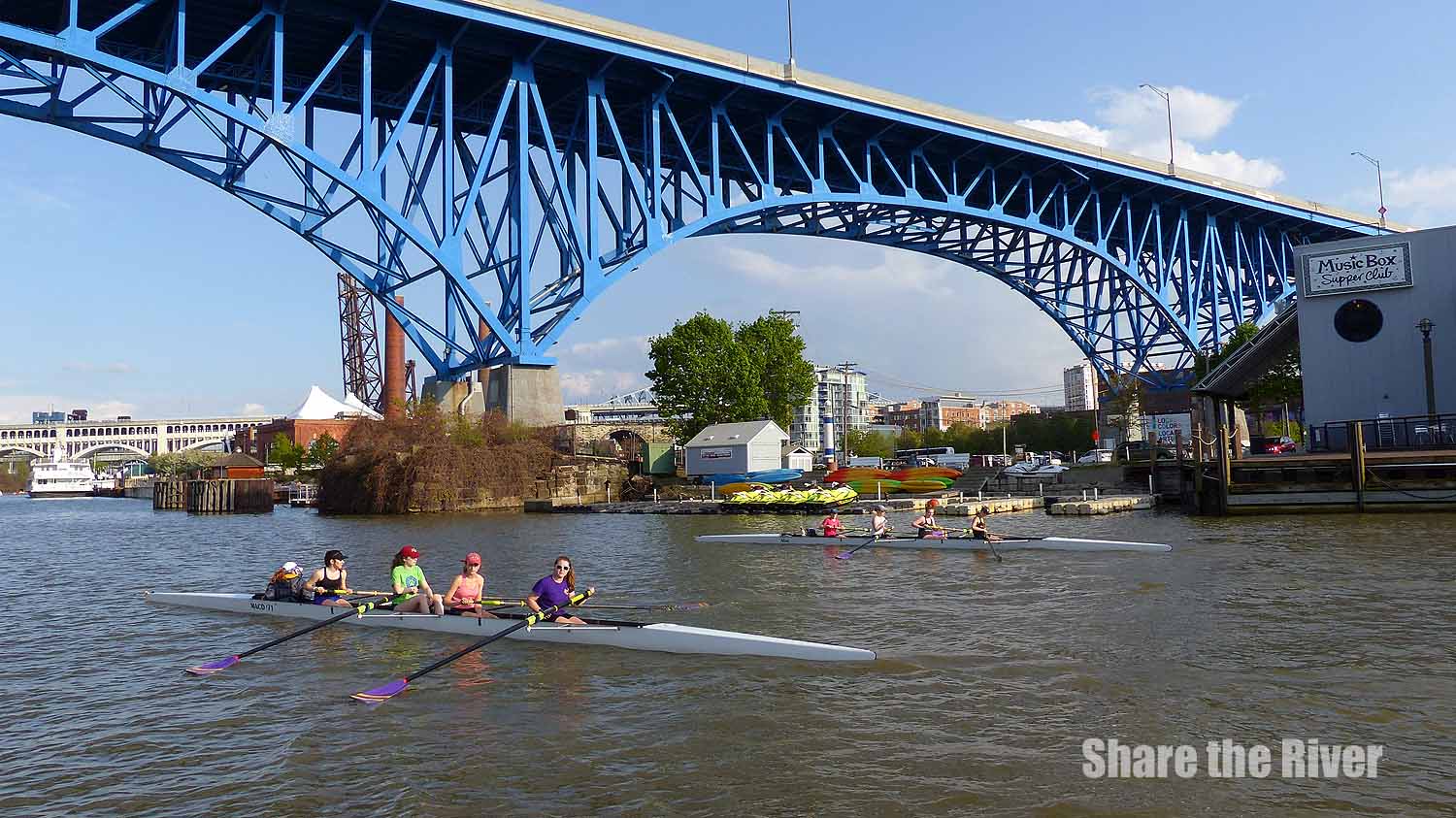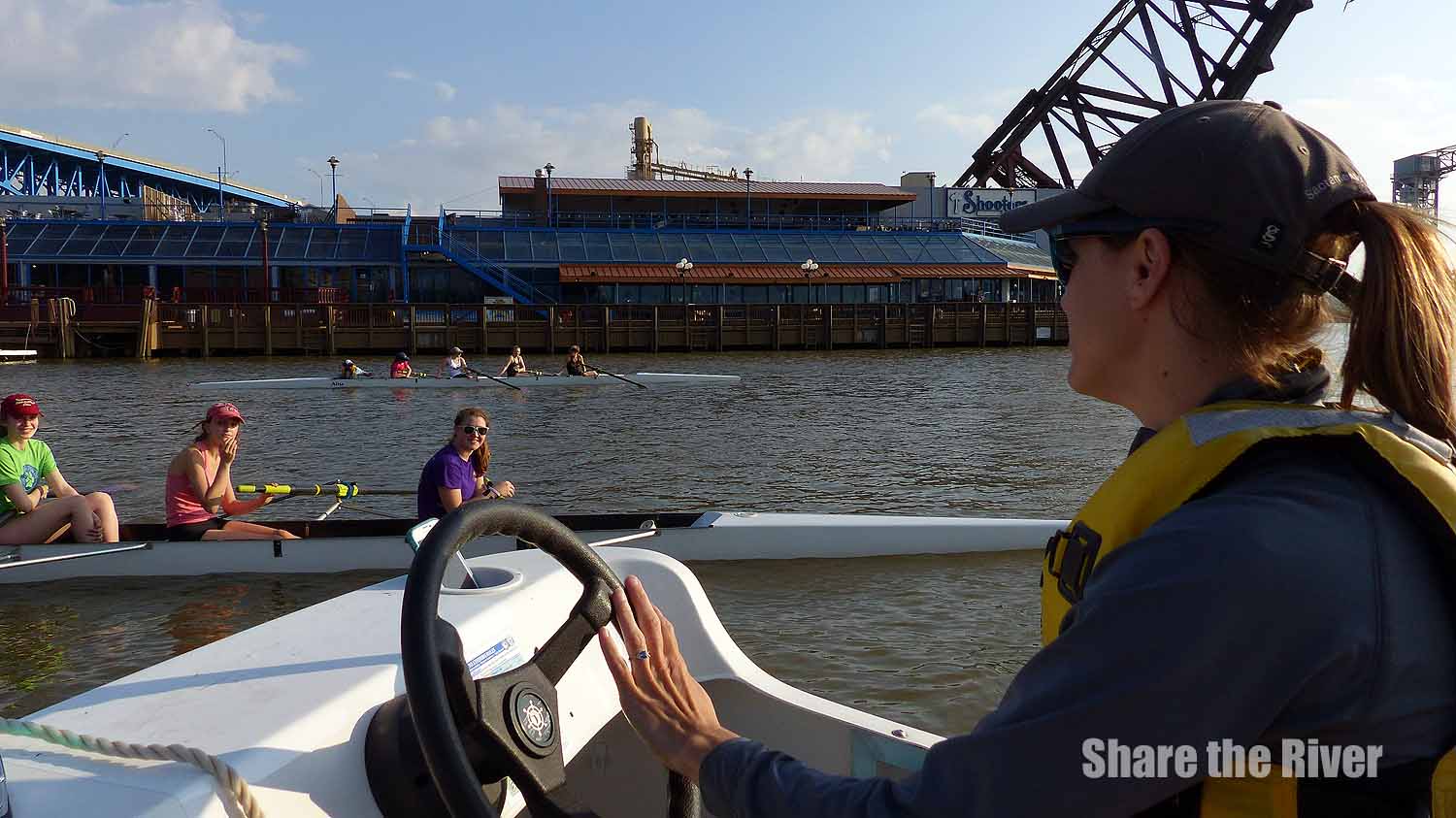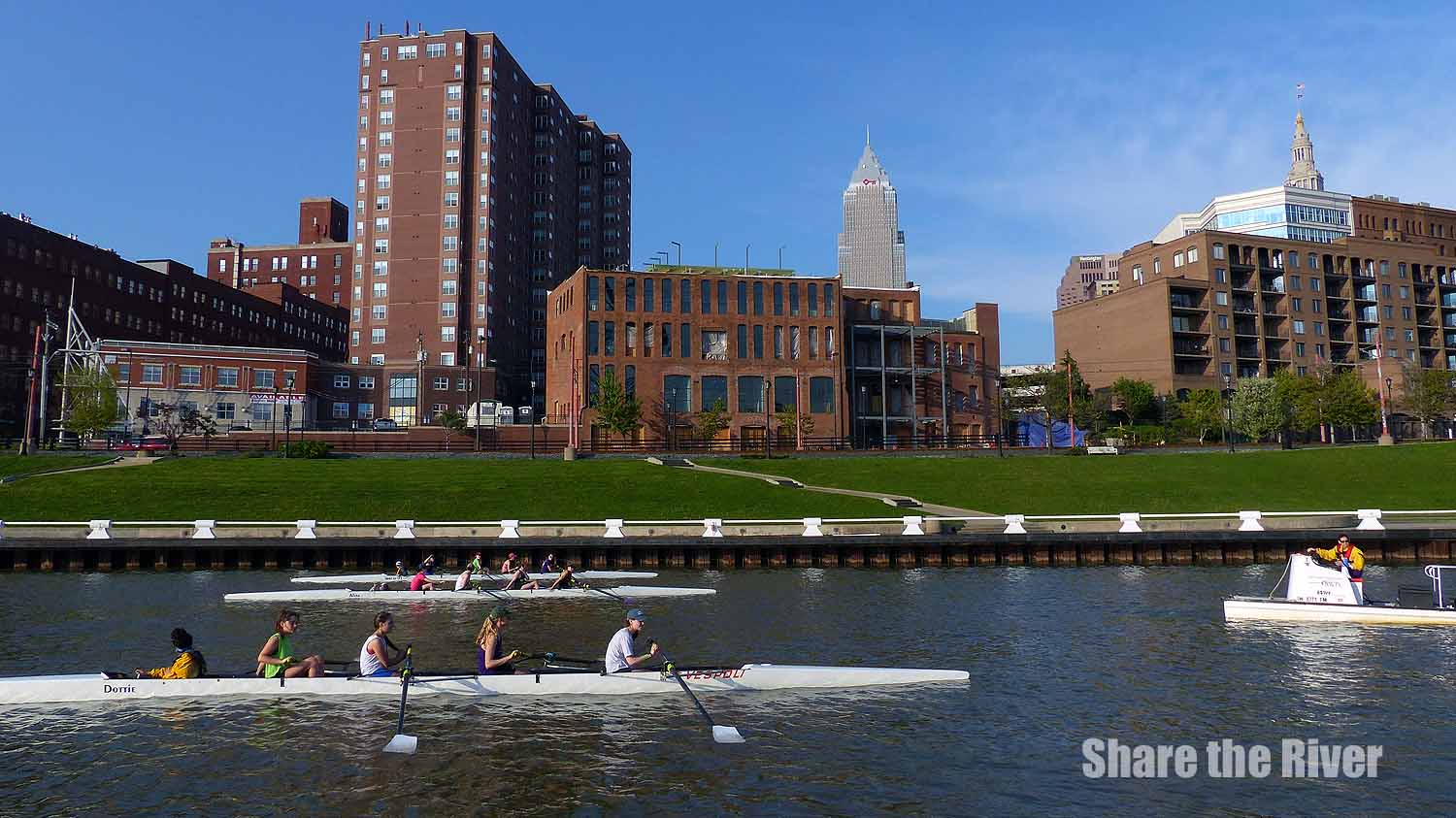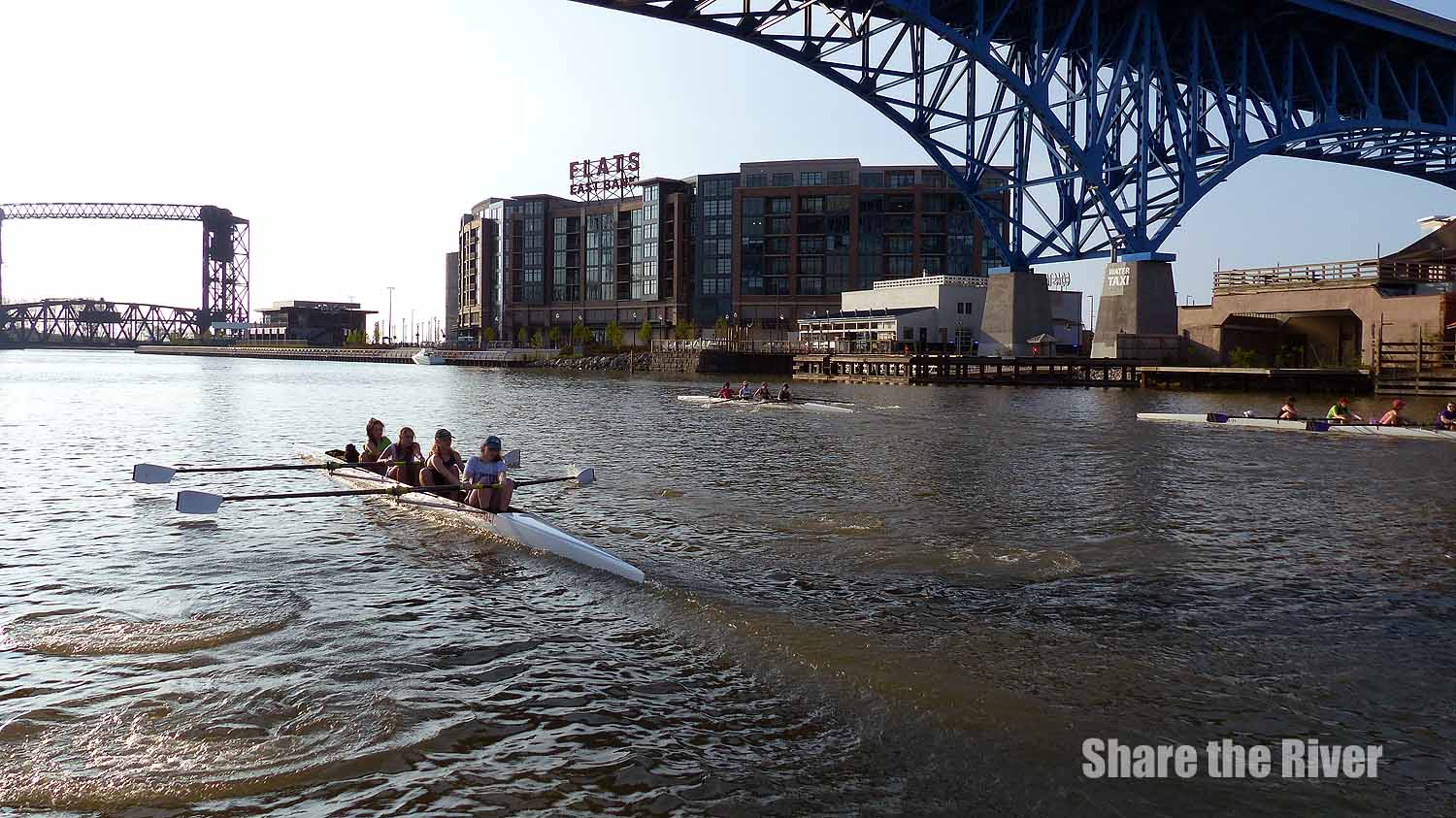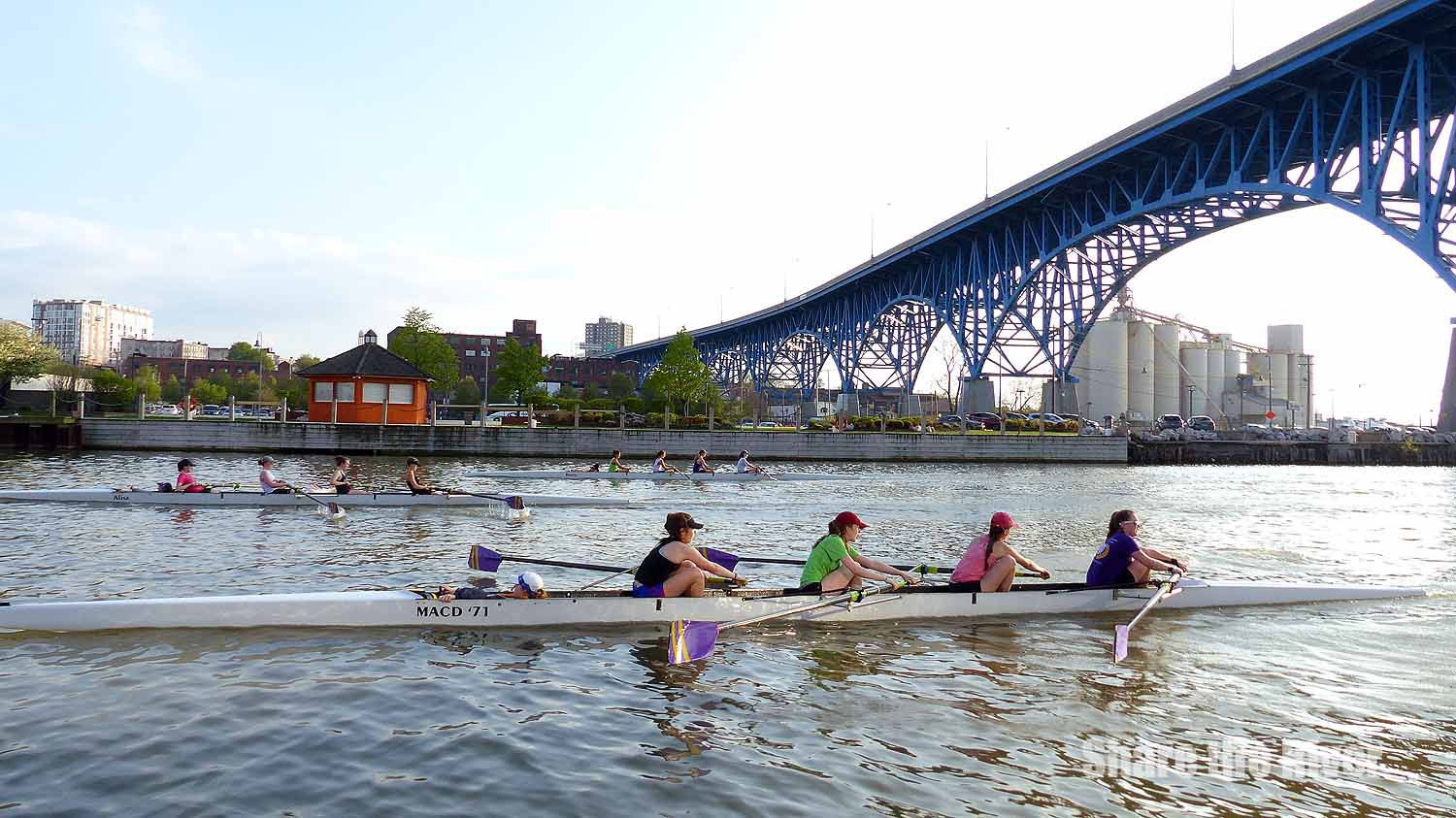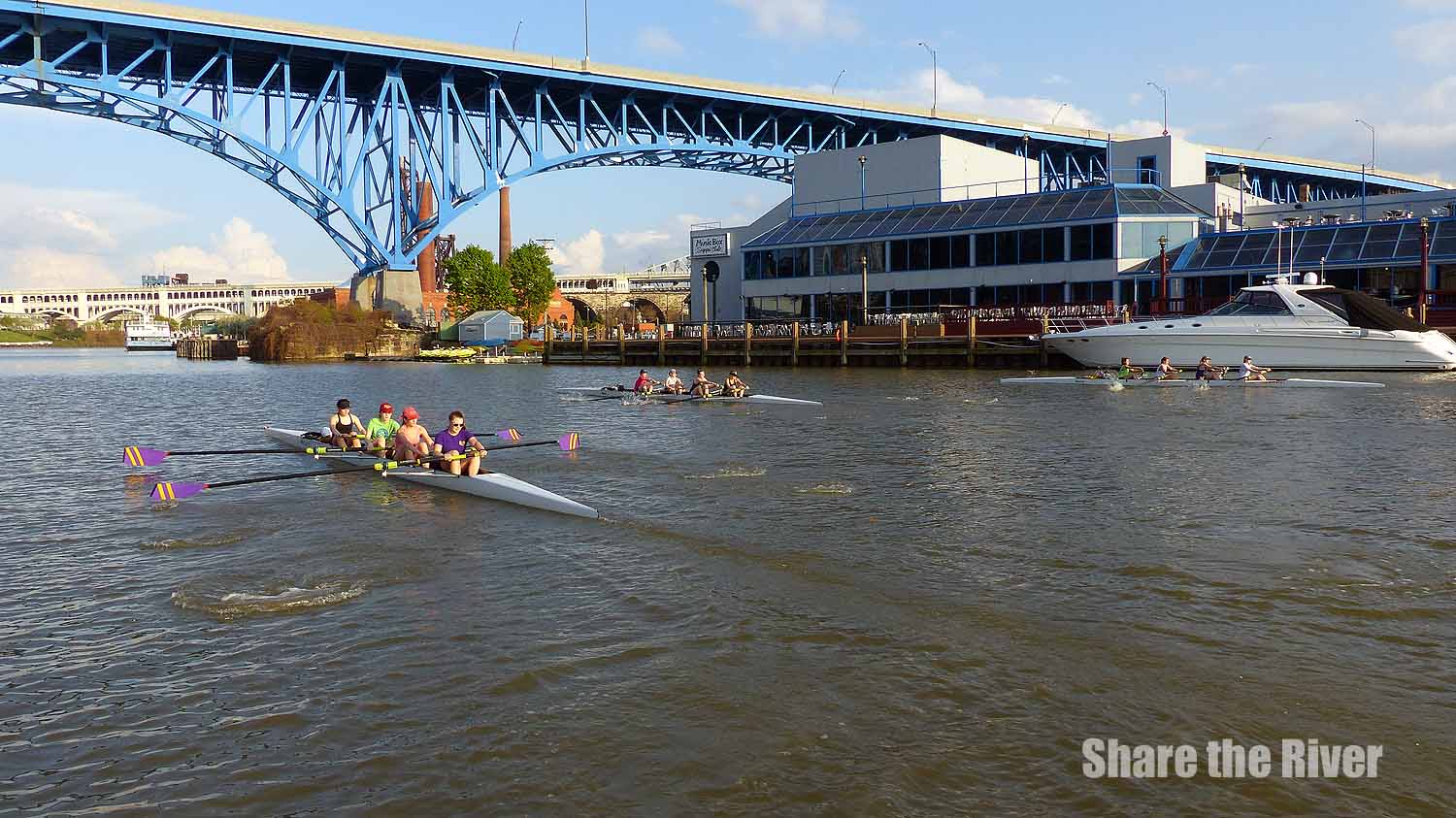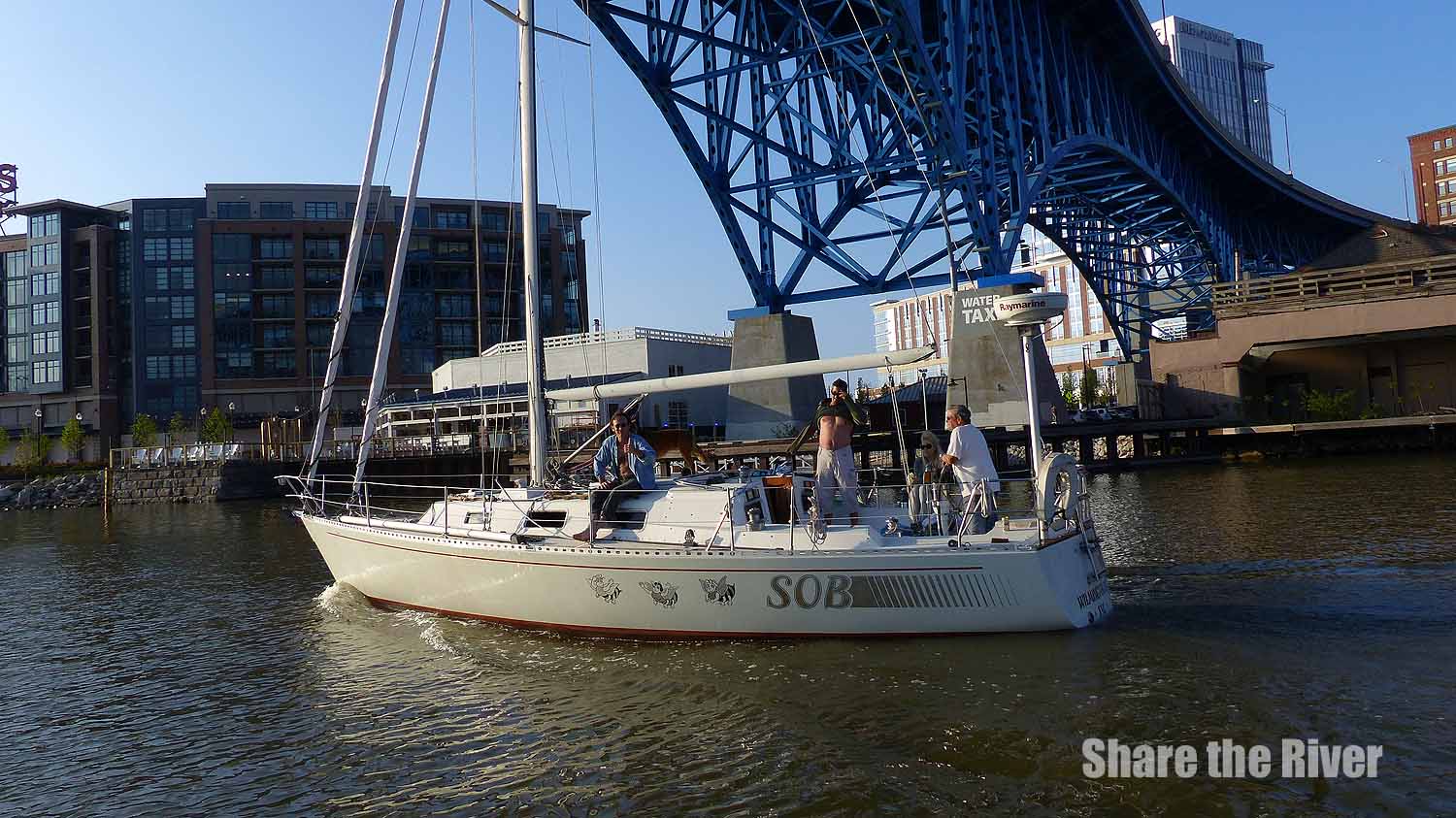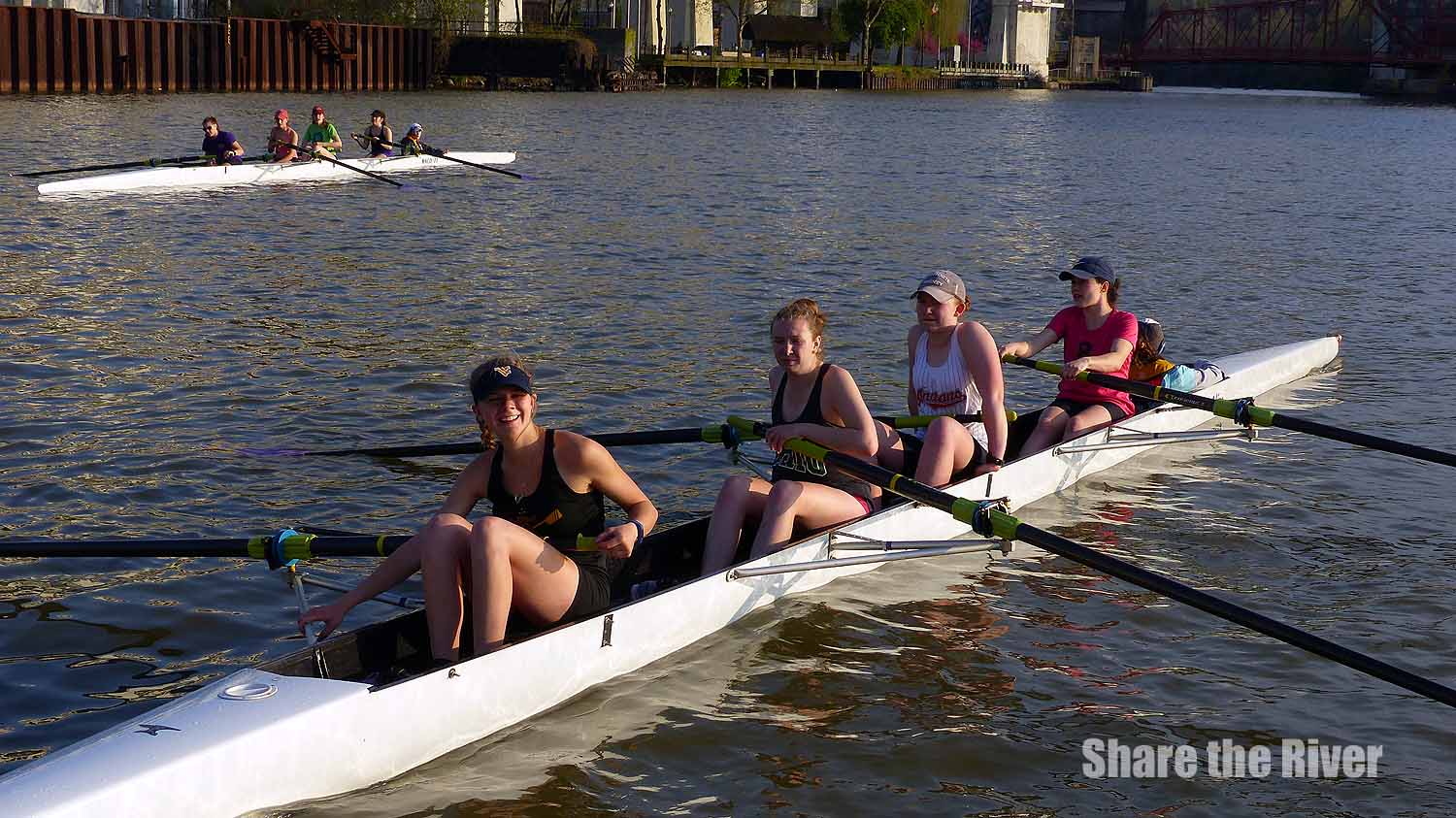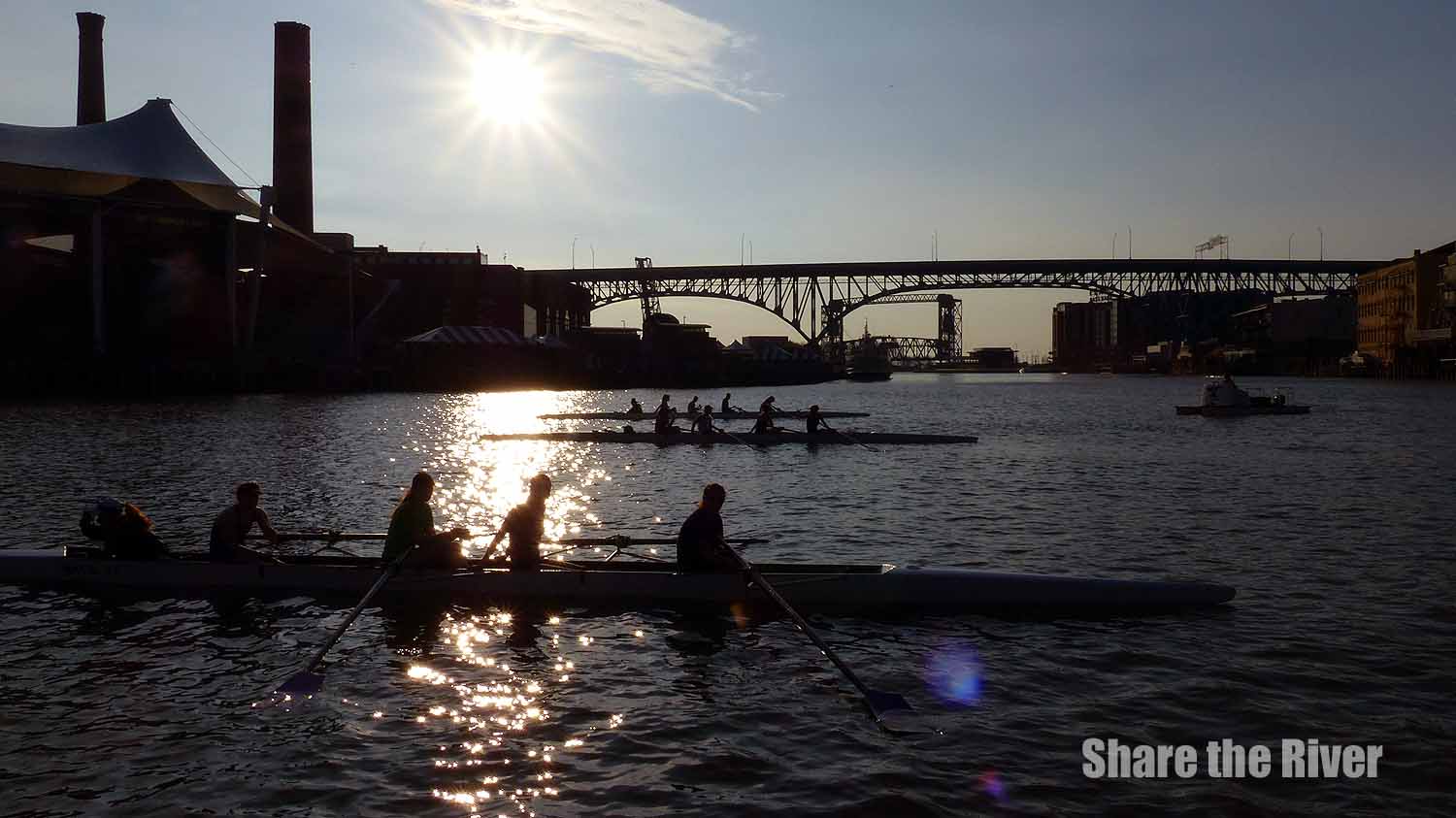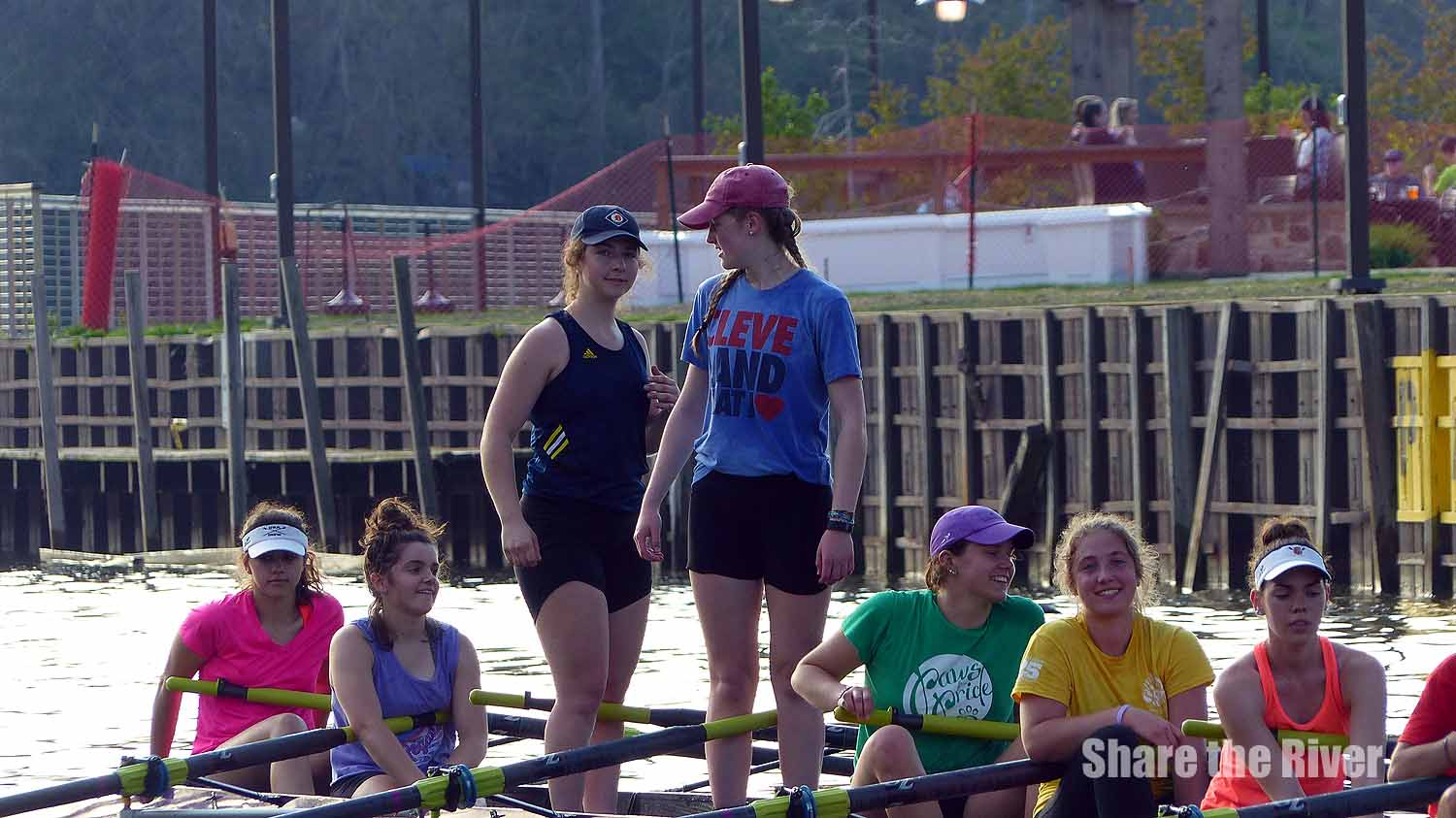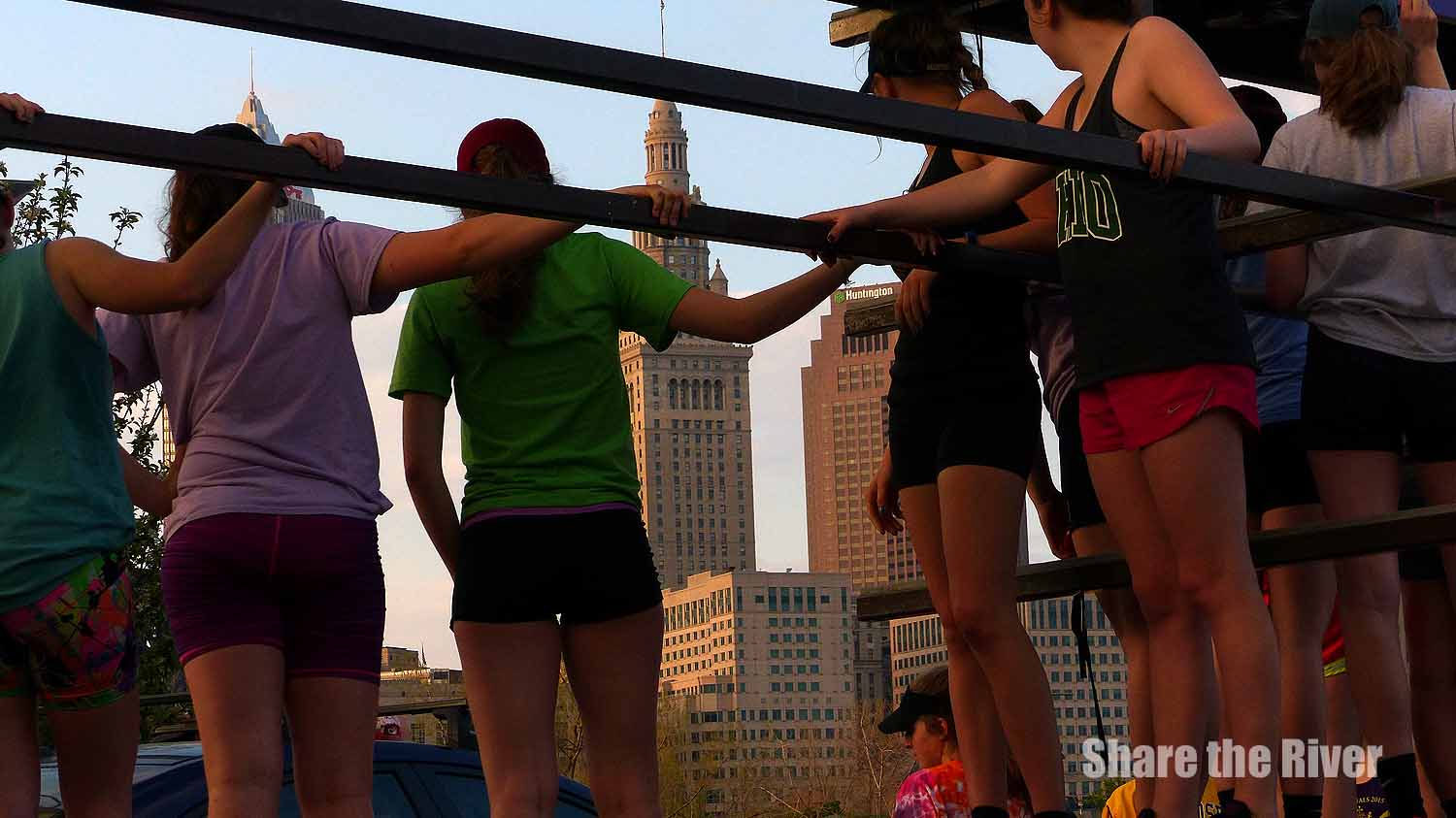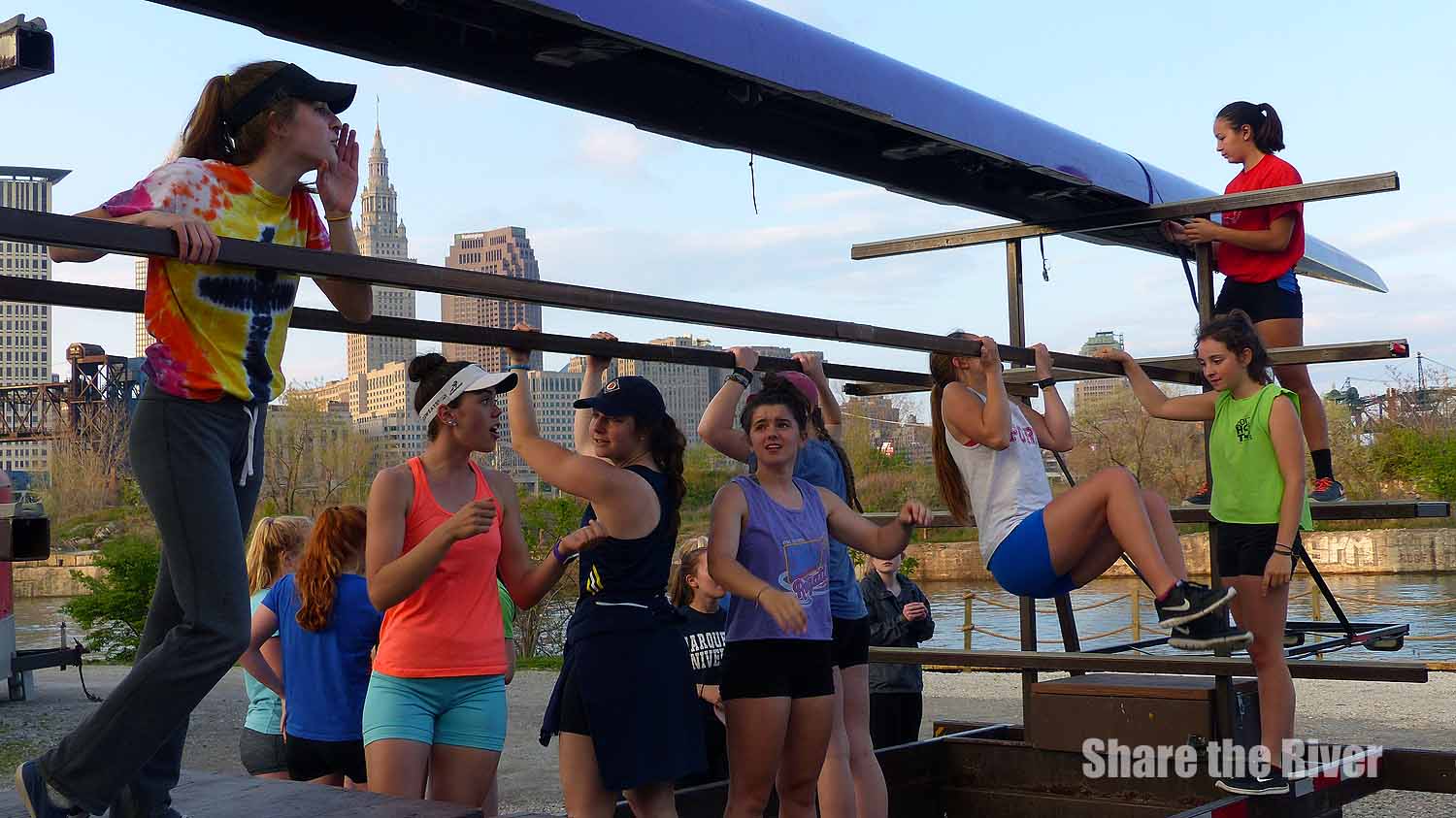 Sometimes it helps to slow thing down a little bit to appreciate the beauty of rowing in an urban setting.