Did you feel a change in the Cleveland Force Thursday afternoon? A significant milestone was reached for the eastbound George V. Voinovich Bridge as the first of five closure girders was lifted into place Thursday afternoon, allowing the bridge to span the Cuyahoga River for the first time. This begins the close of a chapter in Cleveland transportation infrastructure history when Innerbelt Bridge airspace above the Cuyahoga River was first cleared by demolition crews who disassembled and dynamited the 1959 era Innerbelt Bridge two years ago.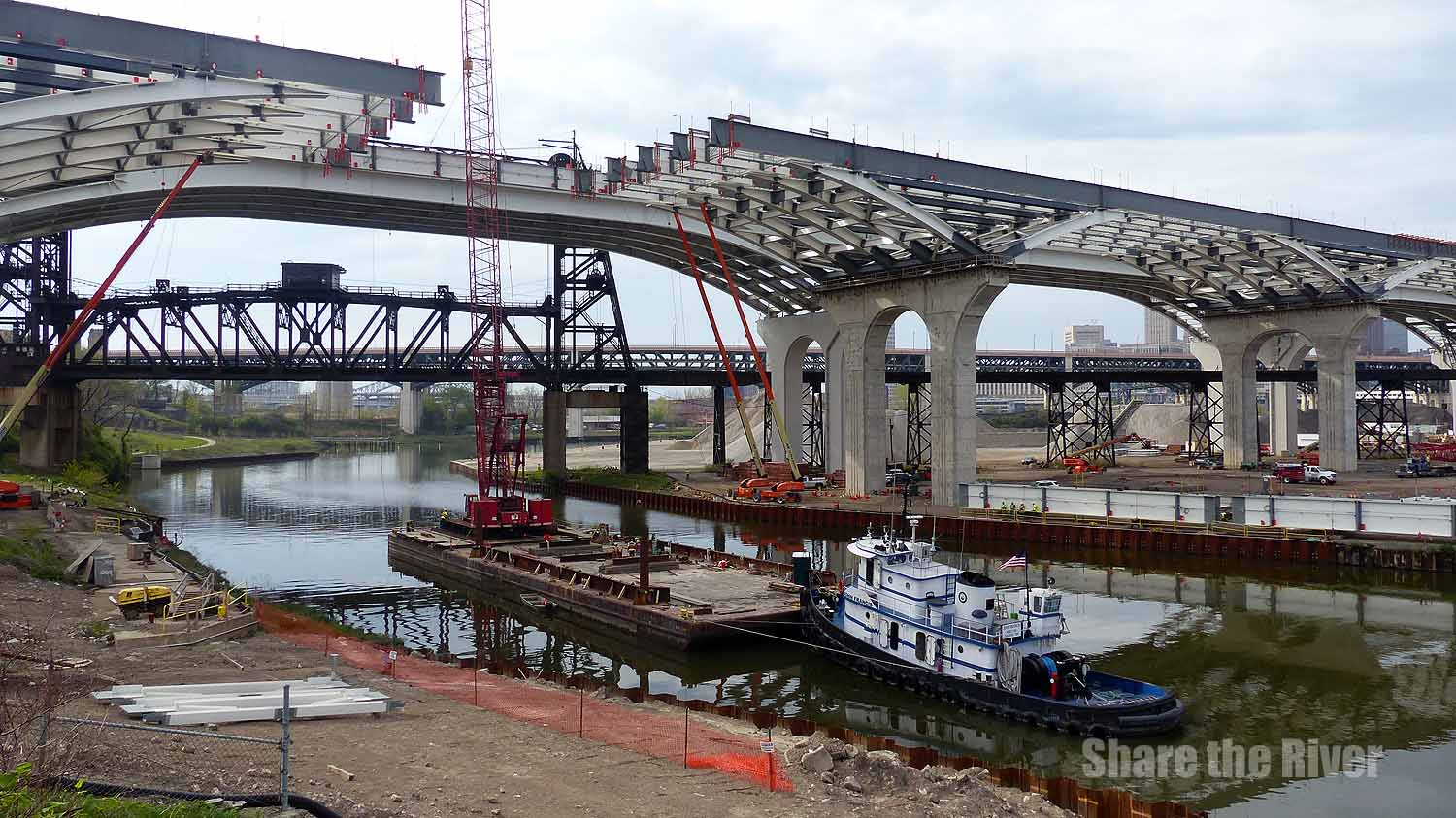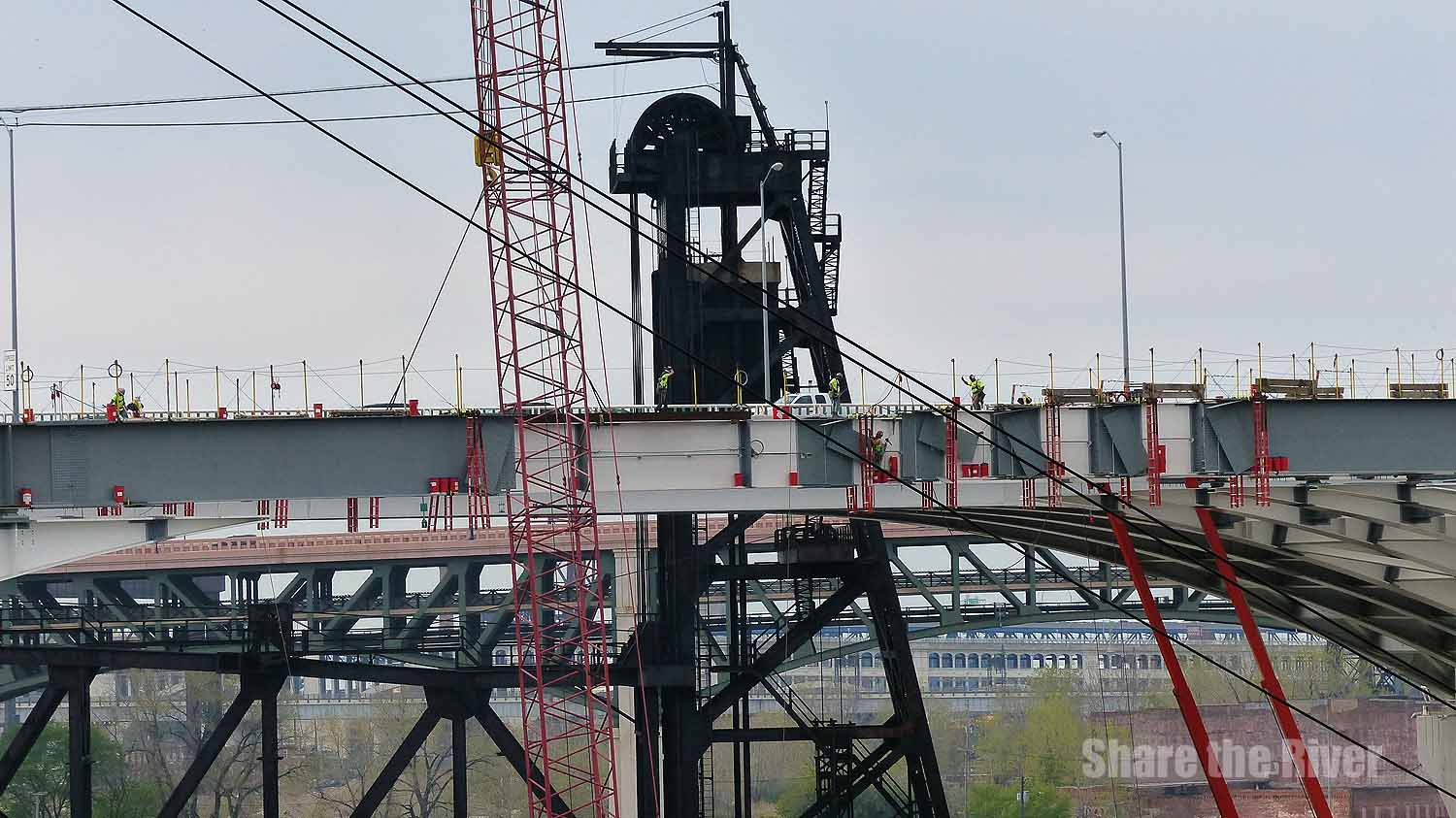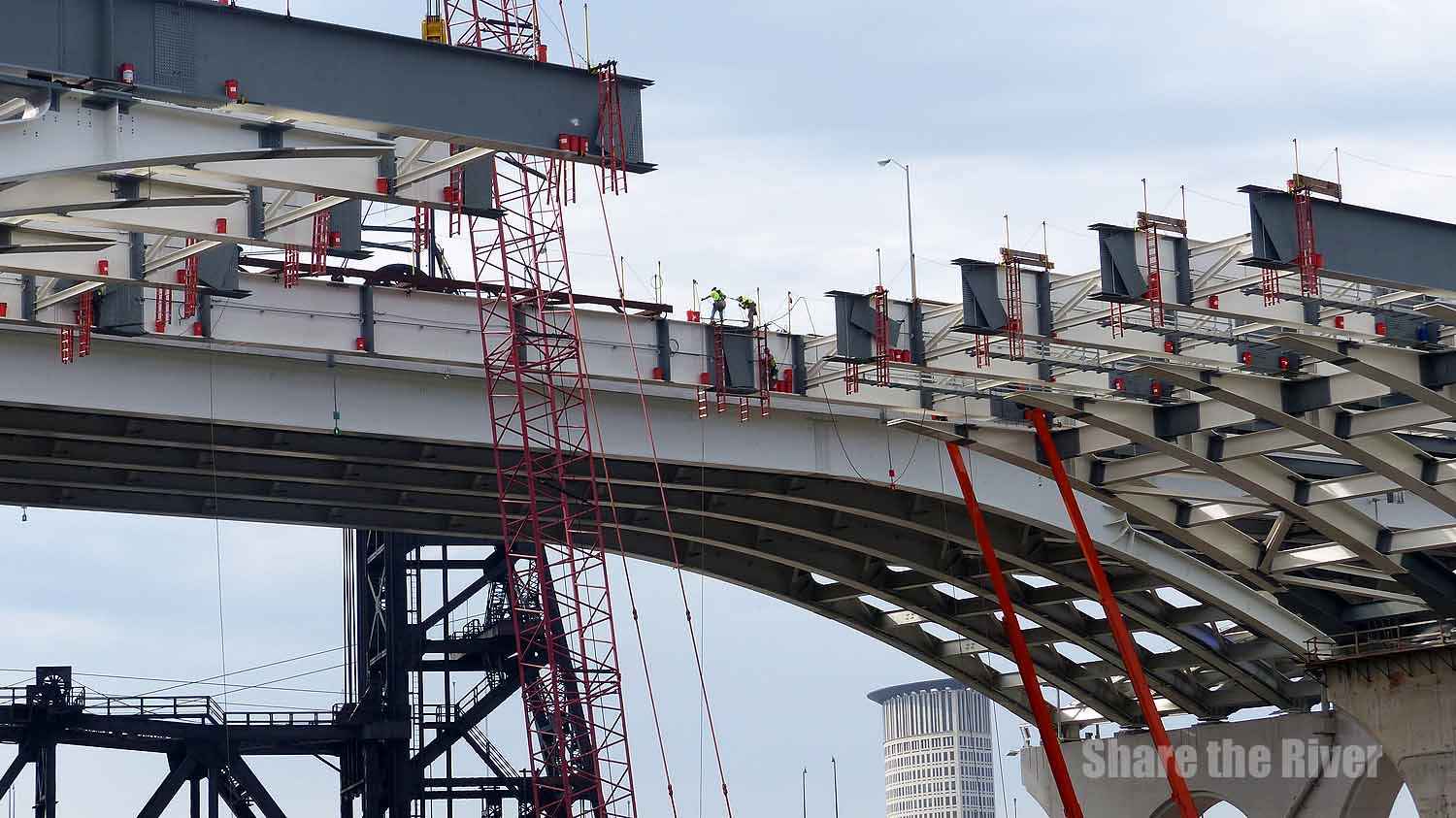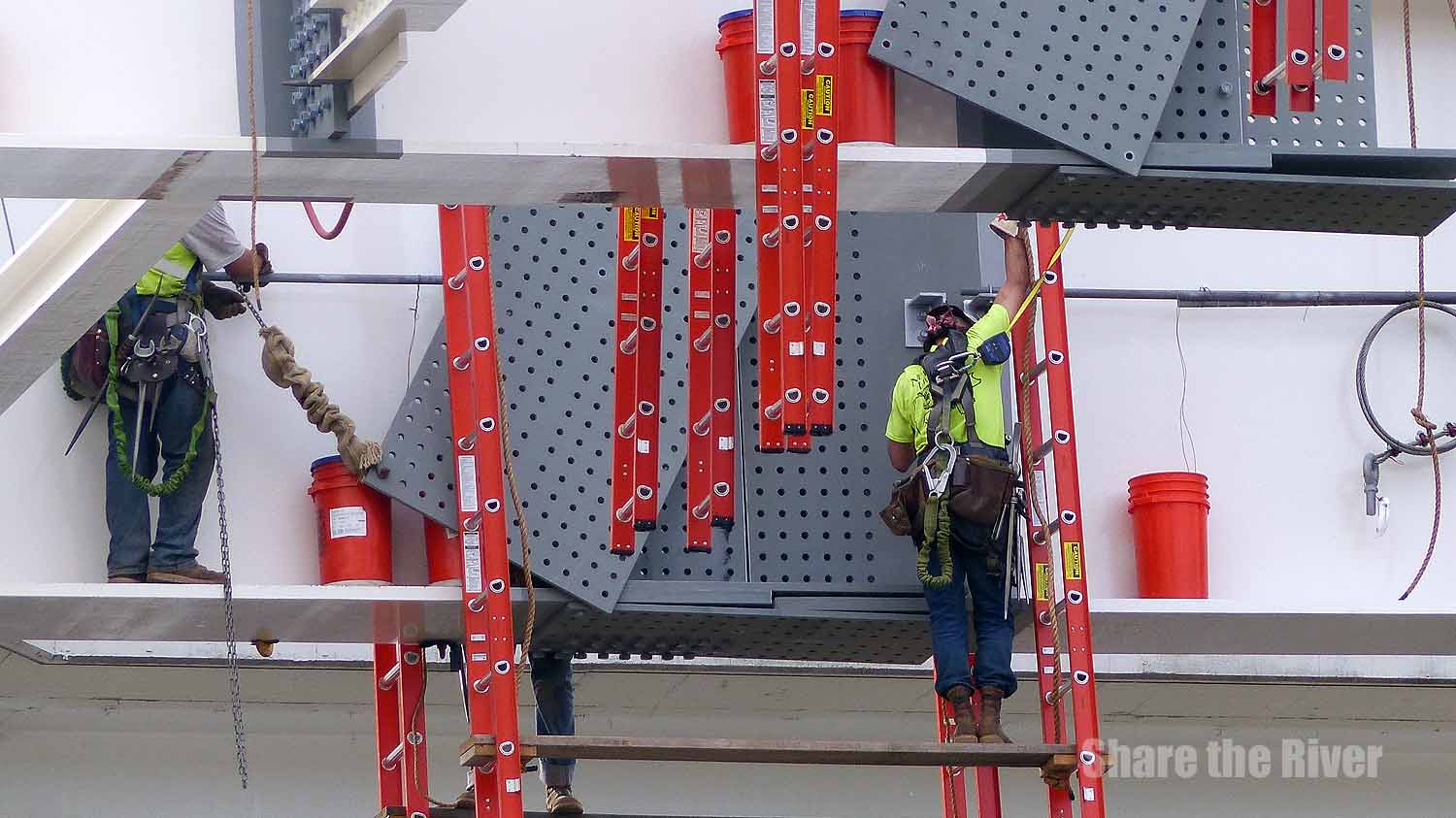 Want a reminder of how far the eastbound Innerbelt Bridge construction site has come? Here's the July 12, 2014 demo of the 1959 Innerbelt Bridge.
Interested in seeing what's happening at the George V. Voinovich construction site? Check out ODOT Ohio's interactive webcam!
Want to learn more about the structure and design of the George V. Voinovich Bridge? Here's a solid article by High Steel Structures.