History was made on the historic Cuyahoga River Saturday when Blazing Paddles became the first paddleboard race ever held on the symbolic birthplace of the environmental movement. But it was much more than a fast-growing, visually appealing recreational watersport competing on the river.
Our goal for Blazing Paddles was to reframe the Cuyahoga River narrative and we were so pleased media picked up on a paddleboarding race as a perspective-changer for recreational use of a river that formerly served as a cultural reference point for environmental ruin. We considered the race an active and immersive press conference, much like how Mayor Carl Stokes used the '69 fire to engage media on Cleveland's behalf.
We know y'all are itching to see photos (three galleries below) of that epic day on the Cuyahoga River. But first, the success of Blazing Paddles had many authors. We'd like to thank our sponsors, Northeast Ohio Regional Sewer District, Fat Head's Brewery, Canalway Partners, Ohio City Inc., The Port of Cleveland, Sustainable Cleveland, as well as Cleveland Rowing Foundation. Without your involvement, Blazing Paddles wouldn't have happened. And a special shout-out to 1) St. Ignatius Crew for providing launches that helped support our racers and 2) U.S. Coast Guard's Marine Safety Unit Cleveland and ODNR Watercraft for securing the Blazing Paddles course.
We also need to thank Cleveland Fire Department for considering our Quixotic "impossible dream" request to physically link the day's racing to a historic event that happened 49 years earlier. As Blazing Paddles 5.7 and 2-mile participants entered the Collision Bend turn they were greeted by a rainbow of water shot from the Anthony J. Celebrezze's, the SAME fire boat that extinguished the rather small fire on June 22, 1969. It was an iconic experience that every paddler will remember for years.
Finally, many thanks to Lake Carriers' Association who represents 13 U.S.-flag vessel operators on the Great Lakes. Your willingness to partner with Share the River to provide a transit window for Blazing Paddles on the Cuyahoga River was invaluable. That was direct reflection of the Cuyahoga River Safety Task Force's goal to foster shared use of the Cuyahoga River while maintaining a safe environment to transport over 10 million tons of raw materials to manufacturing and construction stakeholders located along the river. Check out the TV20 vid from a recent Cuyahoga River safety presser.
We're on our way to a bigger and better (including day concerts and a beerfest) Blazing Paddles on June 22, 2019!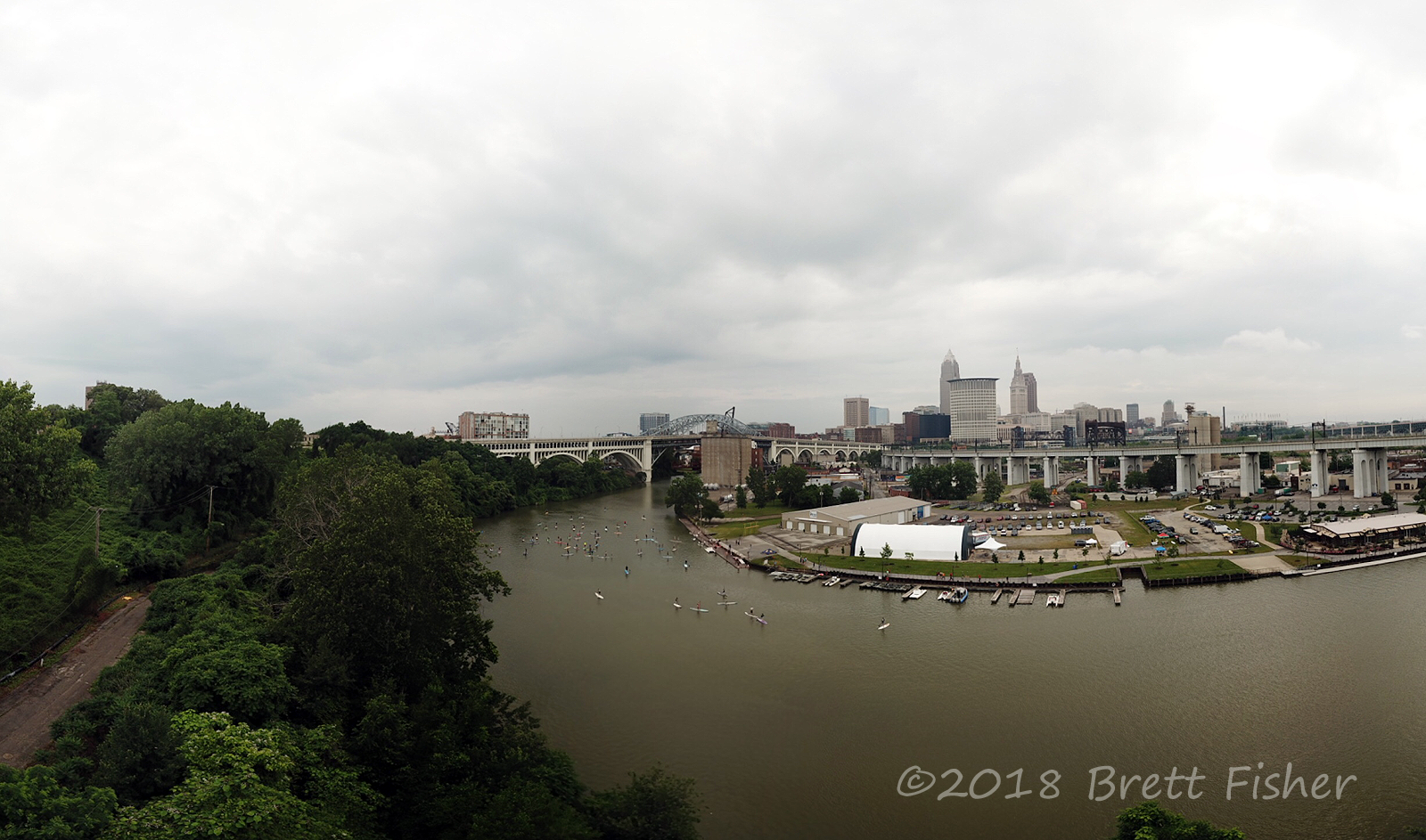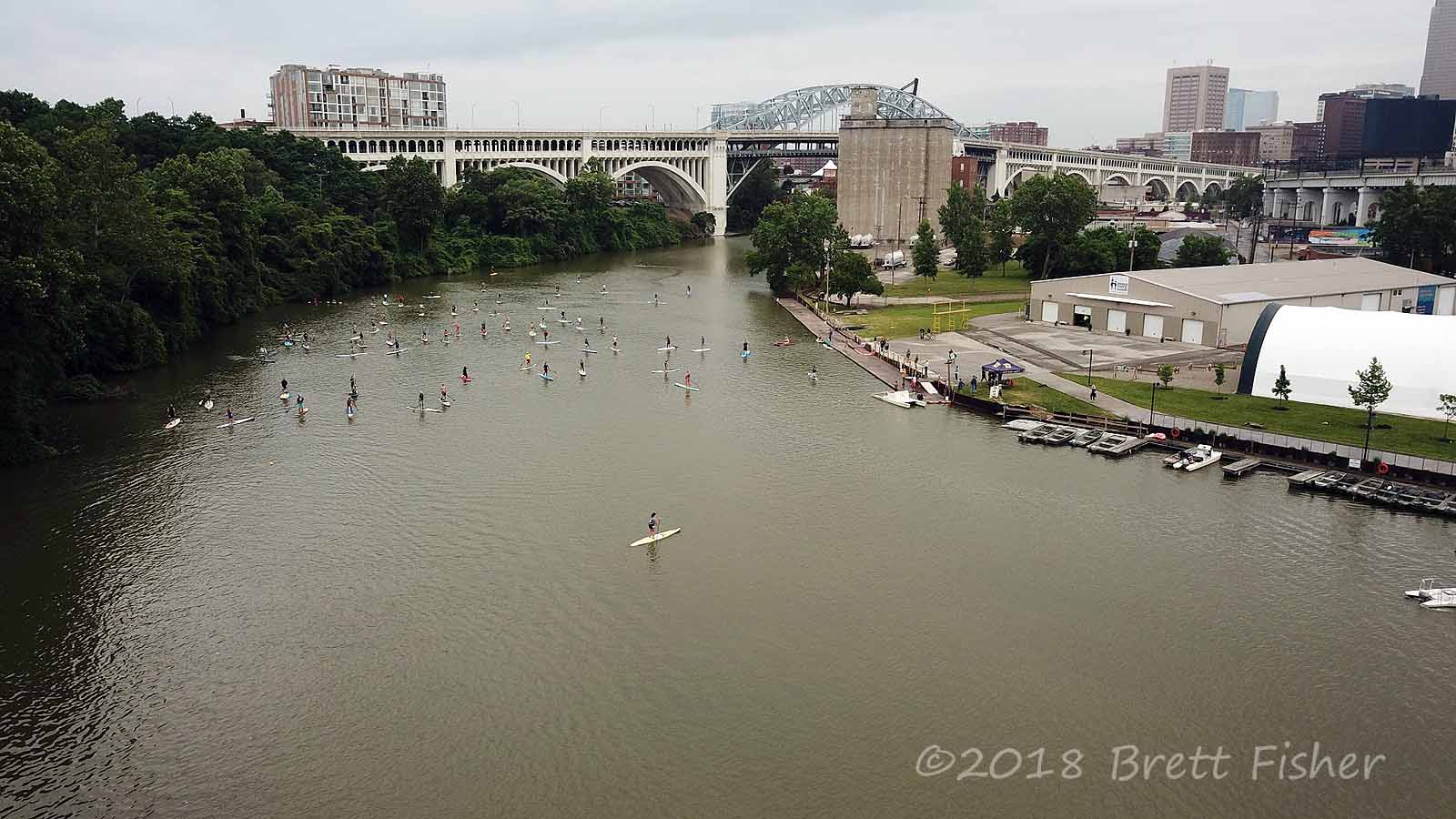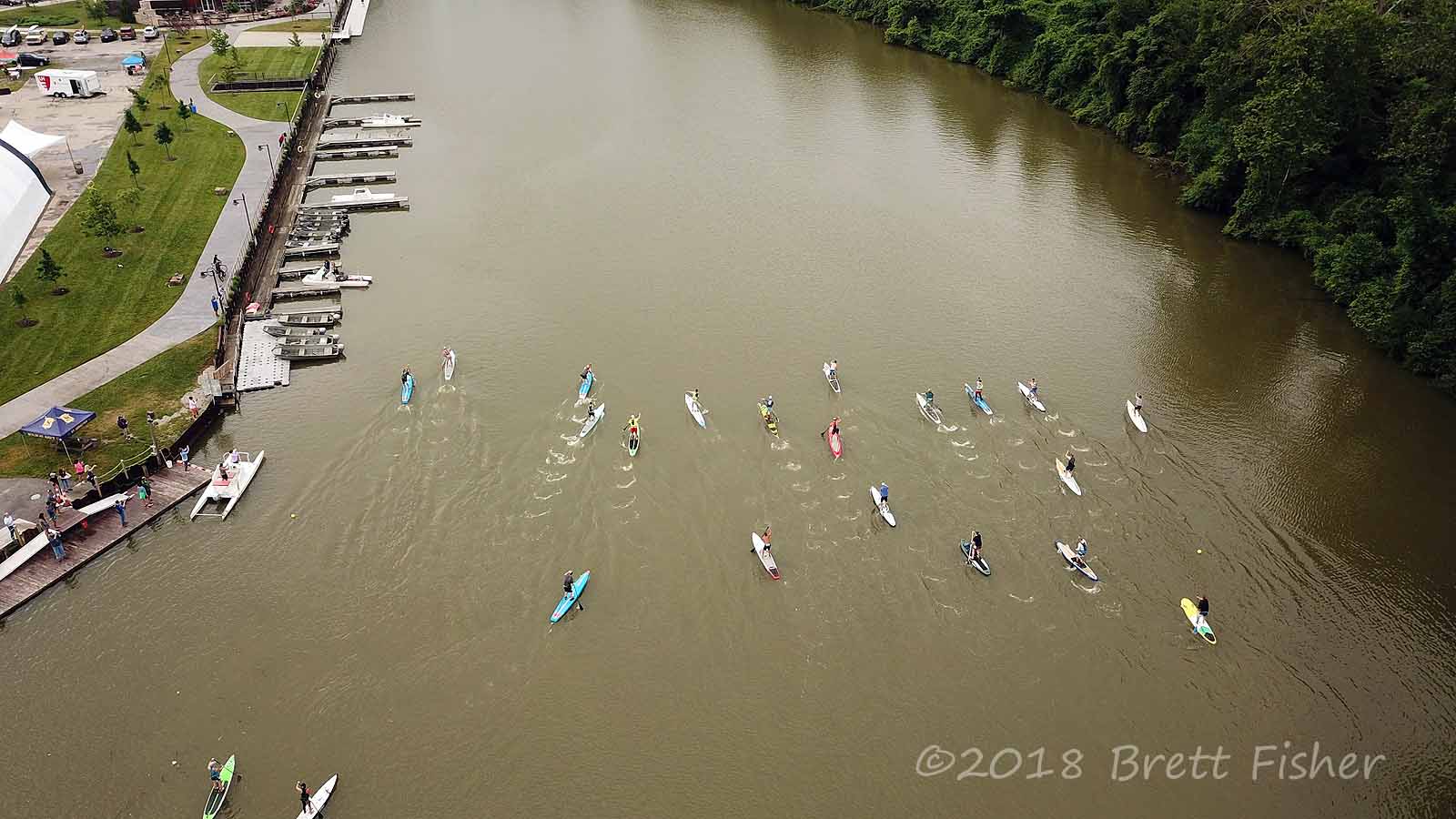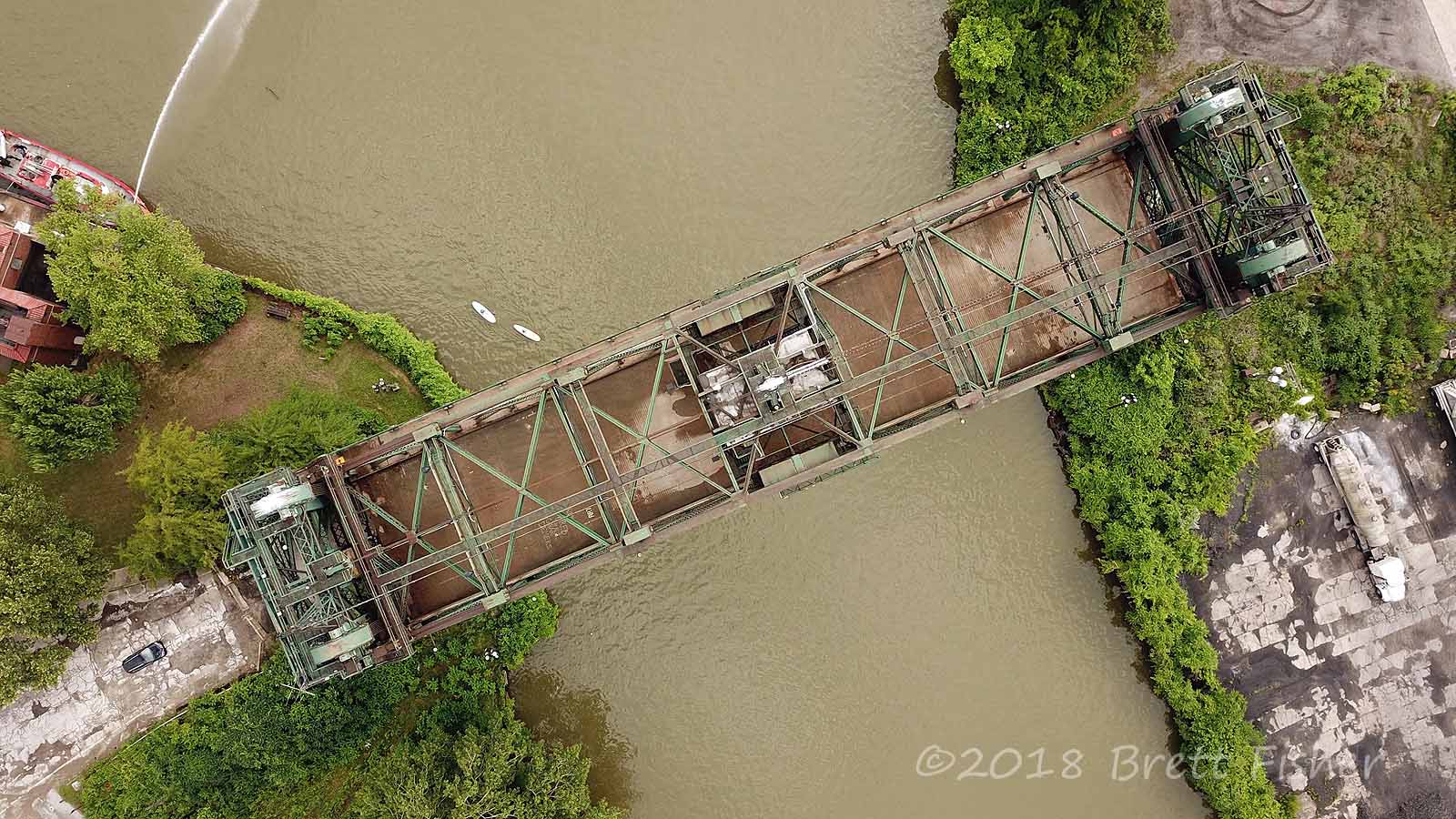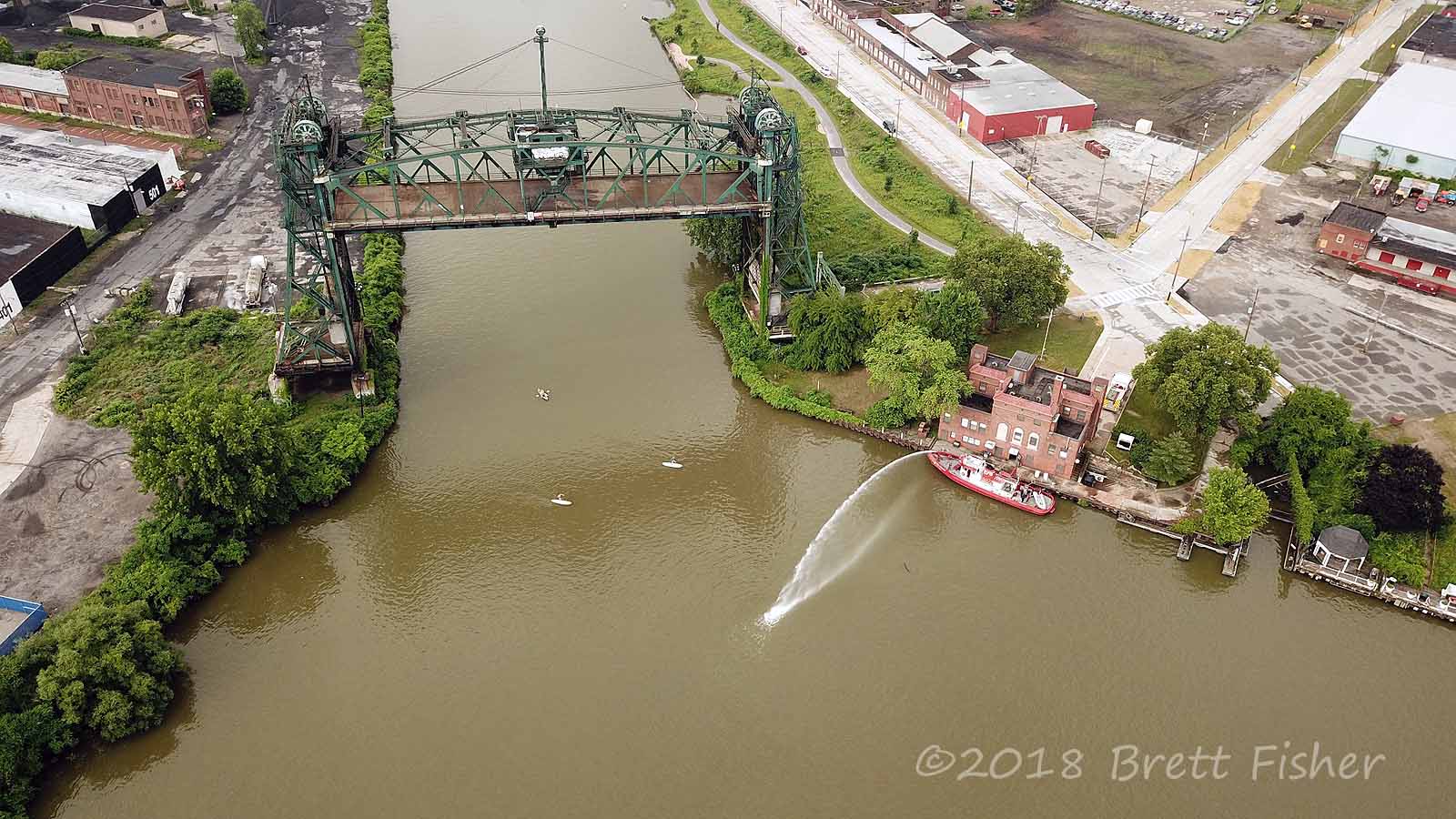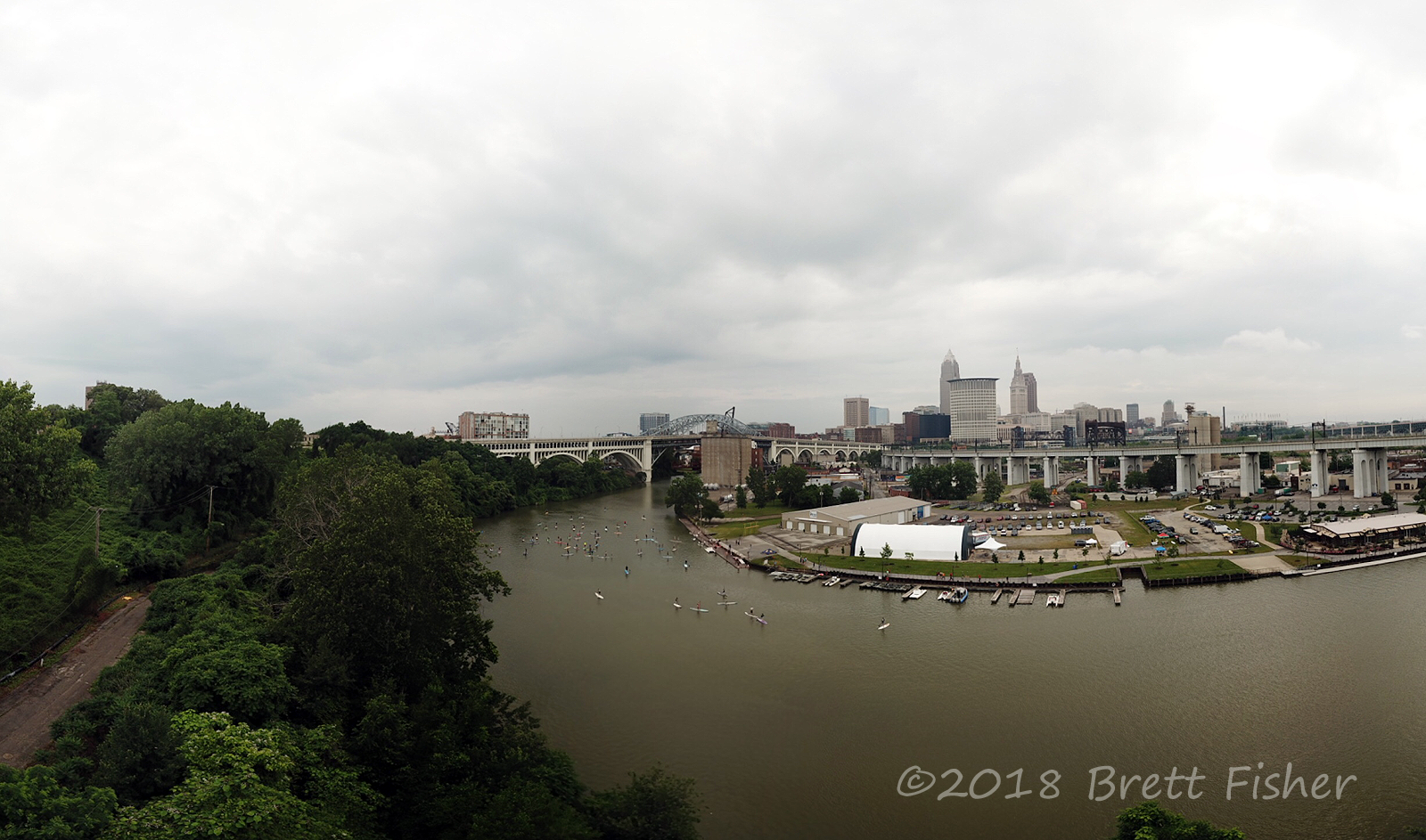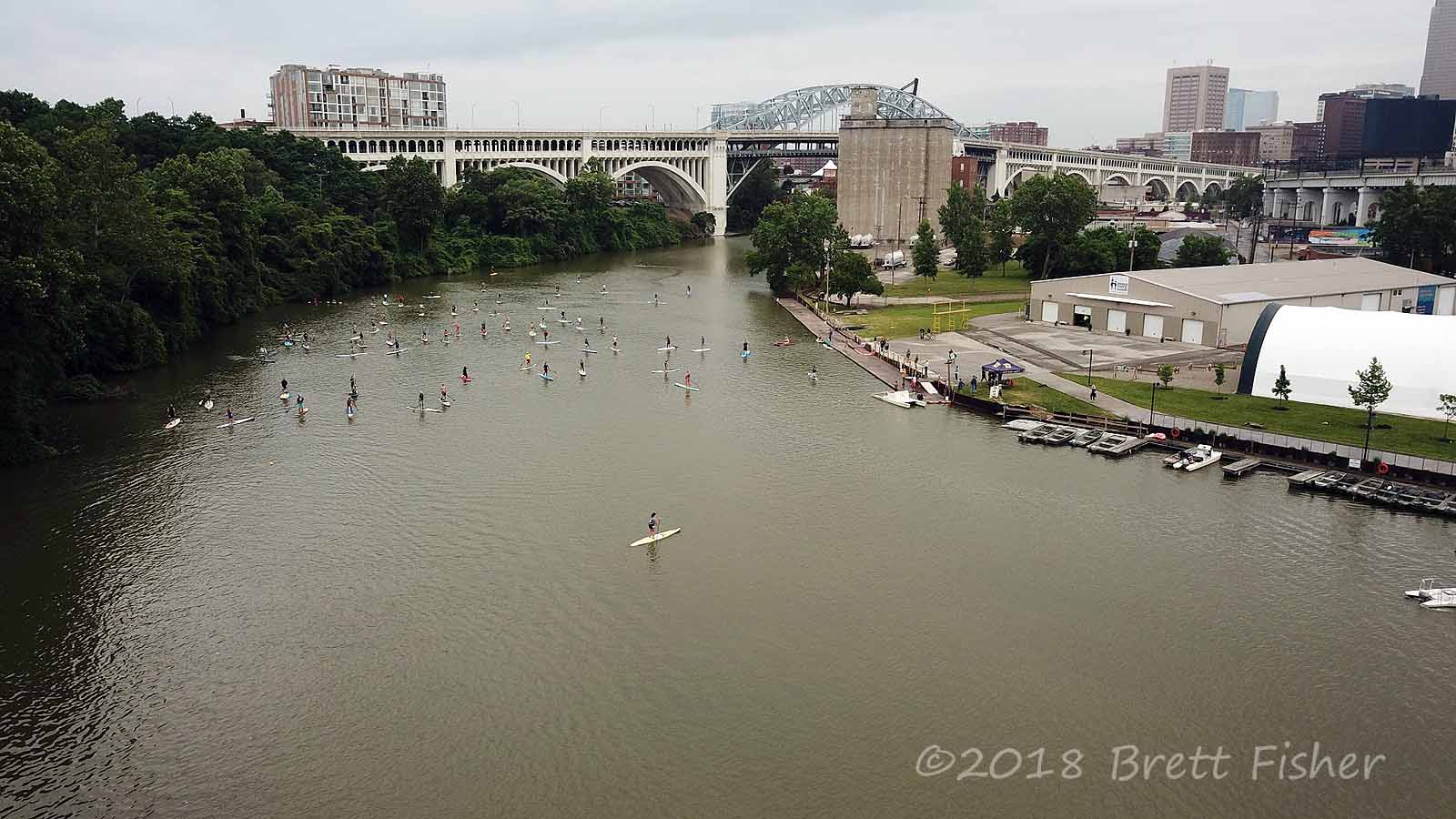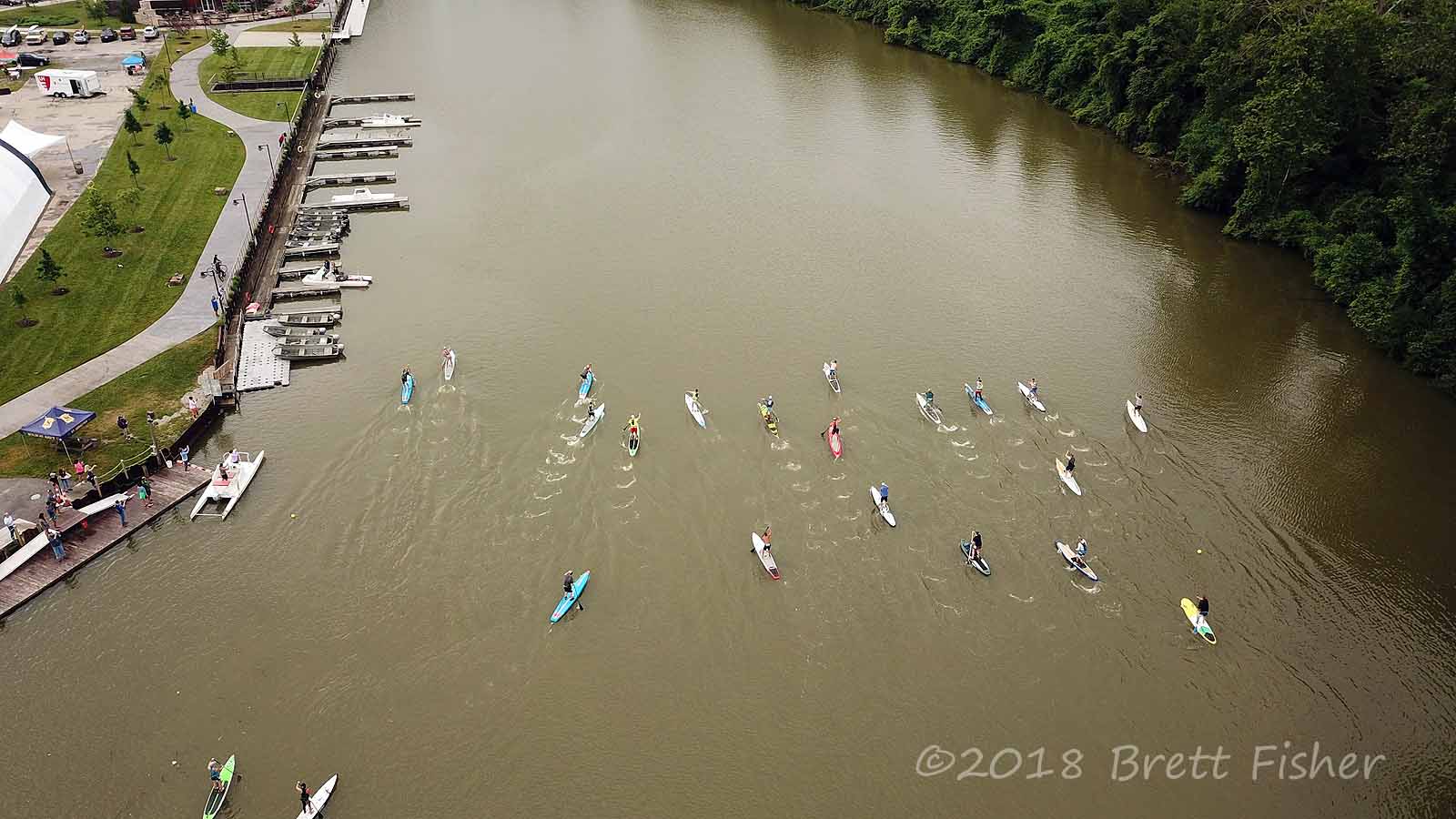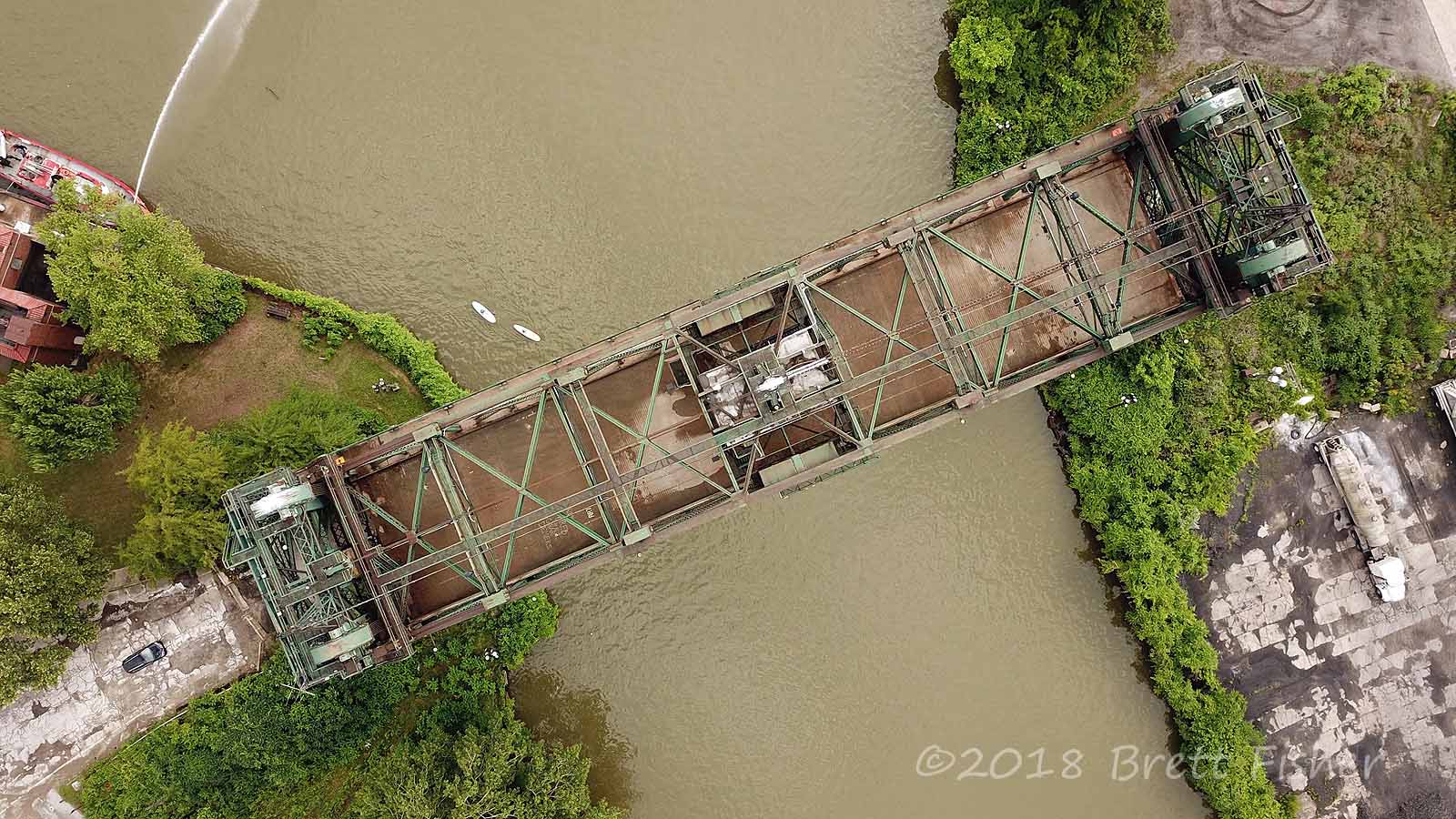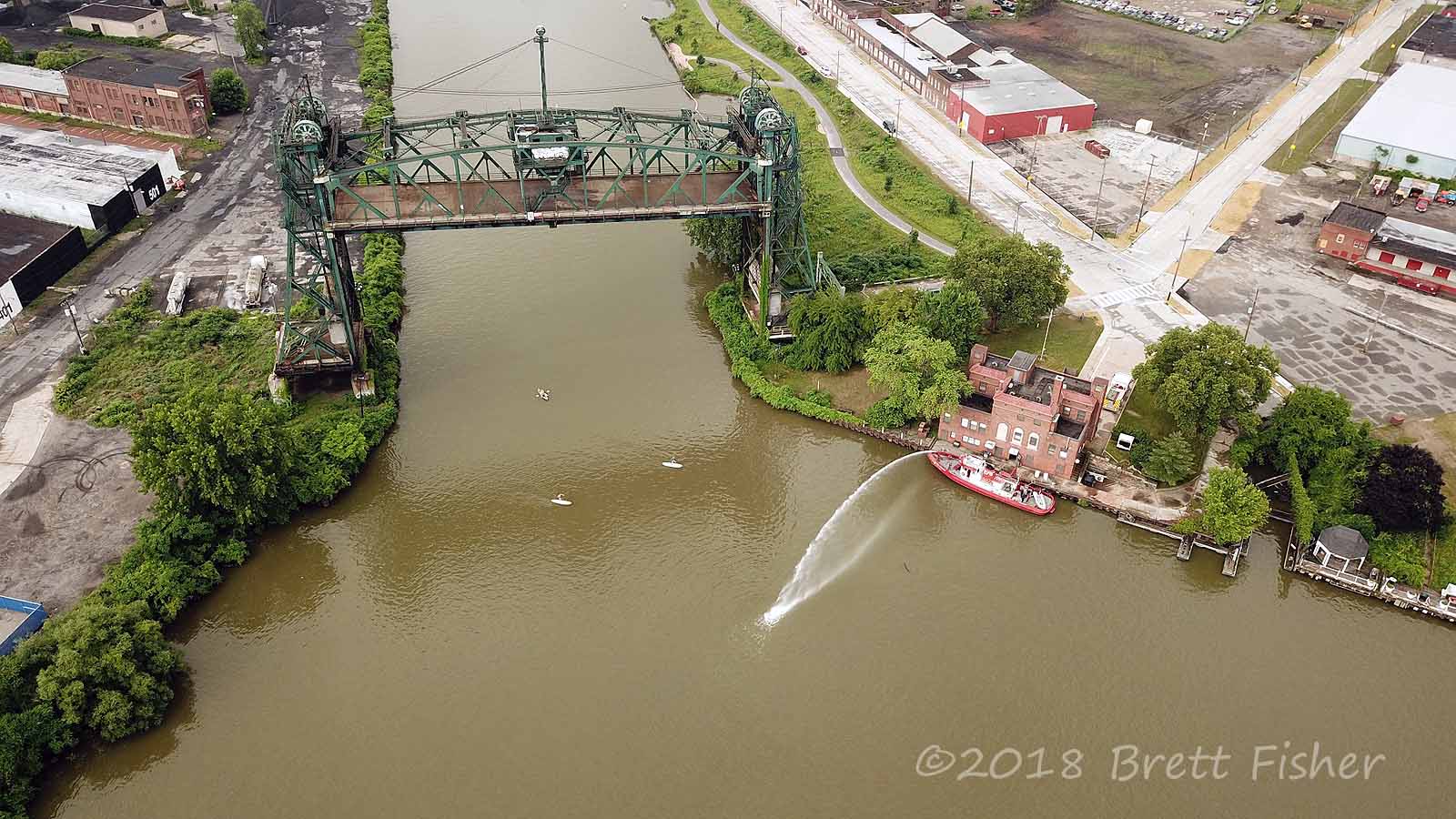 Blazing Paddles - Gallery Two
Blazing Paddles - Gallery Three
Blazing Paddles Wrap with Women's 5.7 Mile Division Winner Karen Kennedy
Sustainable Cleveland on the Cuyahoga River and Plans for Recognizing the 50th Anniversary in 2019.